To:

Transport Infrastructure Ireland and the NTA
Save the Four Masters' Park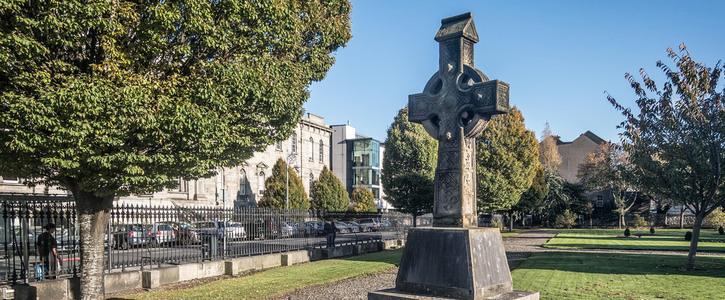 Use the previously constructed Mater Hospital metro station, and don't destroy our Four Masters' Park.
Why is this important?
The Four Masters' Park is a small green lung on Berkeley Road in the heart of the North inner-city; one of the very few. It has many historic resonances, as it commemorates the Annals of the Four Masters while the memorial itself was commissioned by Sir William Wilde and executed by James Cahill. It was given by the Sisters of Mercy for the benefit of the local community.
The current plan for the new MetroLink is to consume a substantial part of our green space for the new metro station. Less than 100 metres away from our park is a station already built under the Mater Hospital. This was a part of the old Metro North plans at the time Leo Varadkar was Minister for Transport in 2012.
€20 million was spent on installing a station box beneath the new adult hospital. The Metro North enabling works were completed in 2013 under the Mater Whitty Building by BAM Contractors Ltd on behalf of the Railway Procurement Agency.
It makes no sense to waste €20 million of public money and destroy a beloved local park.
Recently, two vacant industrial sites nearby have been identified as possibilities, yet neither have been investigated by MetroLink.
The beginning of 2020; a New Year of campaigning and we're delighted to welcome the support of the DUBLIN NORTH CITY BUSINESS & CULTURE COMMUNITY which comprises of 107 individual businesses from Parnell Square, Frederick Street, Upper and Lower Dorset Street, down to Croke Park and the Croke Park Hotel, who have added their signatures to the petition.
Please join us in supporting this campaign.
How it will be delivered
By email. We plan to stage a press conference when we deliver the petition