To:

Dublin City Council and the general public
Reclaim the Iveagh Markets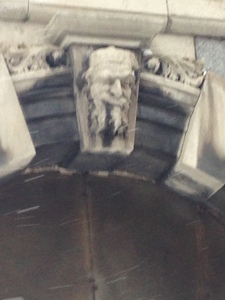 To demand the return of the Iveagh Markets to the control of Dublin City Council and to return the building to community control with proper public consultation on its future !
Why is this important?
Dublin City Council have demanded the return of the building following an unanimous vote by elected Representatives to have the building returned to community control. Cllr Tina MacVeigh got the support of the community and all the public representatives to return this iconic building to Community Control ! This has so far not happened despite a deadline imposed on Martin Keane to return the keys by 31st Jan 2018. The businessman has held the building for over 20 years and has not delivered on his promises. The building needs to be returned to Dublin City Council so that the council and the community it serves can decide together on the future of this iconic Dublin building and how best it can serve its community! The latest that Cllr Tina MacVeigh has done is to ask the council for a public consultation to deliver a simple message to our council why we the community needs this building in community control ! This June we need to give them a simple message take the building back and let the community have a community space !
How it will be delivered
By frequent updates and opportunities to ensure that community democracy is served !