To:

RCSI Hospital Group, Health Service Executive, Department of Health
Save Cavan Midwifery Led Unit (MLU)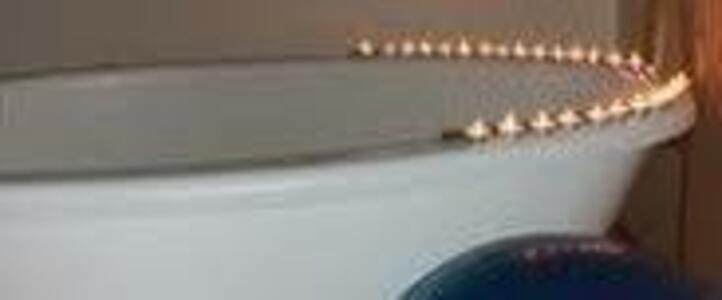 The Cavan-Monaghan Midwifery Led Unit within Cavan General Hospital has been informed it is no longer able to book anyone for maternity care as of 1st June 2020. This limits the choices of care for pregnant people, working opportunities for midwives and learning experience for students.

There has been no rationale given for the decision despite the wealth of evidence supporting access to Midwifery Led Units both nationally and internationally. It is also in direct opposition to the National Maternity Strategy (2016) which is yet to be implemented to its full potential.

Midwifery -led care has been successful in providing higher satisfaction and better outcomes in the physical and psychological health for women among numerous other benefits.

How can I help? – sign and share the petition, read below for more details and evidence, contact your local and national representatives to voice your concerns (template email coming soon) and read below for more details and evidence .
Why is this important?
A still unknown decision has led to the MLU in Cavan being effectively closed in all but name under the guise of a merger with the consultant-led unit. This may be the third time Cavan MLU has faced closure and the pregnant people in the area have faced limitation of their care choices.

The effective closure of the Midwifery-Led Unit on Monday 1st of June 2020 and the manner in which this decision has been taken, with no public consultation or formal announcement from either Cavan General Hospital or the RSCI group, who we understand are leading of this decision, shows a clear lack of understanding to the needs of those in the surrounding area. The claim that it is not a downgrading of service provision is simply false.

For all who have accessed the MLU, either as a service user, healthcare professional or student, this closure will have significant impact on practice and care provision. To our knowledge, no rationale has been given to explain the decision. National and international evidence supports the expansion of midwifery led services. Closure of the unit limits choices for pregnancy care in direct opposition of this evidence.

We cannot emphasise strongly enough
1. The retrograde nature of this decision which flies in the face of all the international evidence on best birth practices
2. And which spells the death knell of the 2016 Maternity Strategy which was specifically committed to the expansion of MLUs, not their closure
Our model of maternity care relies on the majority of women going through a system of GP referral to an obstetric unit or maternity hospital. Despite the National Maternity Strategy, the dominant model of care across all our 19 maternity units is a consultant-led model of care. We have only the two midwifery-led units in Ireland (Cavan and Drogheda) and midwifery clinics across the maternity system are far too few.
-- In international terms, our model of maternity care does not offer women choice of models of maternity care, something the National Maternity Strategy acknowledges clearly. Indeed, the Irish model of maternity care is at odds with best international evidence on the effectiveness of models of maternity care
- The 2016 National Maternity Strategy, called for many more MLUs to be built. Instead this has not only been completely stalled - its implementation committee has met only four times up to 2019 (PQ 14615-19; PQ 14616) and the budget of the strategy has been slashed
- The HIQA maternity report (February 2020) highlighted the lack of progress in supported care pathways under the National Maternity Strategy
The 2003 Hanly Report on medical staffing with its overall aim of increasing still further centralisation of all hospital services continues to cast a shadow over the relevance of the small Cavan MLU – which has never had the full support of senior clinical and management staff in Cavan. If it had, it would be used to capacity and would not now be 'merged' with the consultant-led services.



Who is affected? *this is not an exhaustive list of affected groups*
Pregnant people are entitled to choice in care provision. There is no evidence at present to show that this has been supported or considered in the move to close the Cavan MLU. We hope to hear from service users to determine what plans are in place for those currently booked in the unit, those who were potentially being transferred back to the service following obstetric assessment, and those who had previously or planned to access midwifery led care in Cavan.
Supporting practitioners in the Cavan/Monaghan area to continue the provision of Midwifery Led Care is vital. Evidence of support and solutions offered thus far to the midwives within the unit is needed so that as a national community of professionals and experts in normal pregnancy care can come together to save Cavan MLU. Midwives are the experts in providing pregnancy care and a wealth of evidence supports this model, referred to as "supported care" in the Maternity Strategy.

Student midwives who began their training from 2018 in Dundalk Institute of Technology must complete Midwifery Led Unit placement experience as a core area, a change from its specialist area status before 2018. This reflects the importance of midwifery led care experience in well rounded learning. If Cavan MLU were to close, students would be limited to the Drogheda MLU to achieve the hours in order to qualify and register as midwives. It is already difficult for these MLU hours to be achieved between two units with the number of students requiring the necessary time in midwifery led services. The limitations that this closure will place on students has immediate and long-term consequences. Students in the 2019 cohort were due to attend Cavan MLU for placement in March/April and must make up this time due to COVID19. These students are now in limbo regarding completing these hours and gaining critical core learning experience.

USEFUL LINKS;
National Maternity Strategy 2016-2026
>> https://www.gov.ie/en/publication/0ac5a8-national-maternity-strategy-creating-a-better-future-together-2016-2/
HIQA Maternity Services report February 2020
>> https://www.hiqa.ie/sites/default/files/2020-02/Maternity-Overview-Report.pdf
HSE / TCD 2009 MidU study
>> https://nursing-midwifery.tcd.ie/assets/publications/pdf/midu-report.pdf
Association for Improvements in the Maternity Service Ireland - Midwifery Led Care information
>> http://aimsireland.ie/midwife-led-care/#:~:text=Midwife%2Dled%20services%20for%20eligible,further%20attention%20
AIMSI "What Matters to You" Survey 2014/2015
>> http://aimsireland.ie/care-choices/
Bump2Babe – Cavan General Hospital survey answers
CLU >> http://www.bump2babe.ie/all-answers/unit/0/
MLU >> http://www.bump2babe.ie/all-answers/unit/1/