To:

Tusla & Department of Children & Department of Housing & Department of Justice
Rathdown Needs A Women's Refuge Now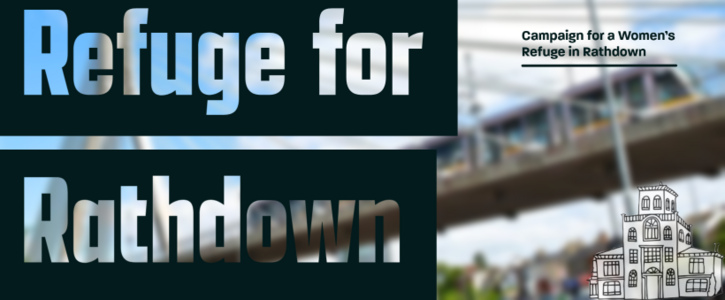 This campaign was launched for women and children to get a refuge and a means of emergency accommodation in Rathdown without delay.
We are calling on Tusla, the Department Children & the Department of Housing & the Department of Justice to take action to ensure that a refuge is provided for the people of Rathdown. Dún Laoghaire-Rathdown County Council has given the go ahead - but they don't have the power to create a refuge - these government departments do.
Why is this important?
We are failing the women and children in the community. Currently we have a population of 218,018 and no domestic violence refuge.
The shortage of emergency accommodation for people affected by domestic violence is an issue that is getting progressively worse. Domestic violence spikes significantly during the festive season which is exacerbated by the pressures brought about by Covid-19 and the housing crisis.
The provision for domestic violence in our area is comprehensively under developed.
There are 144 refuge spaces available nationwide yet Dublin alone needs 143 refuge spaces, and Ireland needs almost 500.
There are only 31 spaces, in 4 refuges, to service the entire Dublin area. 68% of the calls Women's Aid made to refuges are being turned away due to there being no room left. The nearest refuge for Rathdown is in Bray, this means that many people may have to travel for over an hour on public transport to be turned away.
This huge lack of essential support services results in:
• Unmet requests for refuge everyday;
• Accommodation problems and homelessness;
• People trapped in abusive relationships;
• Increasing likelihood of people returning to violent and abusive homes;
• Fear of reporting the abuse due to the lack of emergency accommodation available;
The government is failing women and children. The most vulnerable people in our society are being failed on every level and government inaction continues to silence them.
This is a national issue - there are currently 9 counties without a refuge. Please sign this petition, and please support the work of Carlow Women's Refuge Campaign too:
https://my.uplift.ie/petitions/carlow-needs-a-women-s-refuge