To:

Dun Laoghaire Rathdown County Council
A Community Garden in the Clonskeagh/Dundrum Area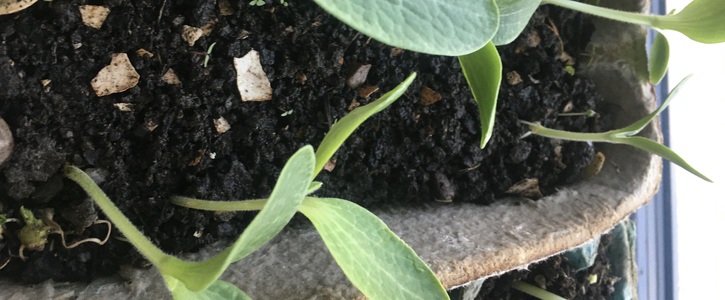 We would like the Dun Laoghaire Rathdown County Council to give us the permission to garden a section of public land and create a community garden.
Why is this important?
The garden's aim is to produce local food and teach gardening techniques. Empowering people to produce their own food is especially important during this time of financial, societal and climate upheaval. The community garden will be totally run by volunteers, and consistently monitored by a committee.
Benefits of Community Gardens
Health
Community gardens increase the public access to affordable, fresh, healthy food (1). People who participate in community gardens, on average, increase their fruit consumption by 10% (1) and areas with community gardens have less obesity (3). The act of gardening is a form of exercise and so participation in community gardens promotes physical activity (1,3). Urban agriculture is also linked to reductions in stress and positive mental health especially for those suffering from mental health problems (3). Community gardens generally promote public health and improve quality of life (1)
Community
Community gardens promote connection with the earth and with other people (7). Working with each other and sharing resources and time builds social relationships and stronger communities. Participation in community gardens is linked with increased voter registration, civic responsibility, and reduced rates of crime (3). Compared to other communal green spaces community gardens are small scale, low cost and highly used. Community garden areas of public parks see more visits than any other part of the park (2).
Resilient Food System and Sustainability
Urban agriculture increases food accessibility and local food security (3,1). This is of great significance to food insecure households (3). According to Safefood.eu, one in ten households in Ireland in 2018 suffered from food poverty (8).
People who grow their own food, or are a part of a community garden save money by supplementing the food they buy (3). In Seattle growers were able to supplement their produce by 30-40% (3). Many urban agriculture projects produce more than they can consume and donate the excess food to community members and food banks (3). Increasing urban agriculture increases the resilience and sustainability of the city's food system and reduces reliance on imported produce (3). This is especially relevant in the wake of the coronavirus. Local food is generally considered to be more sustainable because of the carbon cost associated with travel.
Education
Community gardens can be a great platform for skill shares and events like gardening workshops, and gardening tutoring, taste-testing events or discussion events (1). In one study 20% of students that started gardening in the community garden began gardening at home (1). Community gardens can be used by local schools. This is greatly beneficial for children as gardening helps develop fine motor skills and teaches them about patience, science and where their food comes from (2). Community gardens can host a variety of workshops and help people develop tangible agricultural and organisational skills (3).
References
1.Community Gardens: Lessons Learned From
California Healthy Cities and Communities
| Joan Twiss, MA, Joy Dickinson, BS, CHES, Shirley Duma, MA, Tanya Kleinman, BA, Heather Paulsen, MS, and Liz Rilveria, MPA
2. Community Gardening By Katherine L. Adam NCAT Agriculture Specialist
Published January 2011,
3.The Intersection of Planning, Urban Agriculture, and Food Justice: A Review of the Literature Megan Horst, Nathan McClintock & Lesli Hoey
4. Multifunctional Urban Agriculture for Sustainable Land Use Planning in the United States Sarah Taylor Lovell
5.Alma Anne Clavin (2011) Realising ecological sustainability in community gardens: a capability approach, Local Environment, 16:10, 945-962, DOI: 10.1080/13549839.2011.627320
6.The motivations and experiences of community garden participants in Edinburgh, Scotland
David McVey, Robert Nash & Paul Stansbie
7.It takes a garden: Cultivating citizen-subjects in organized garden projects Mary BethPudup
8. https://www.safefood.eu/News/2019/New-research-reveals-households-on-low-incomes-need-to-spend-up-to-1-3-of-take-home-income-to-afford.aspx