To:

The Taoiseach Mícheal Martin. Minister for Energy Eamonn Ryan, Leo Varadkar. Houses of the Oireachtas. Eirgrid.Meath County Council, Cavan County Council Monaghan County Council
Underground the proposed Irish North South Interconnector (NSI) power line.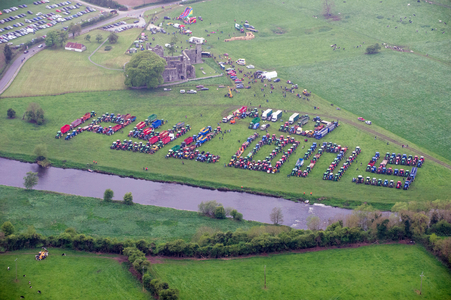 Put the proposed North South Interconnector 400kv electricity grid link underground
Why is this important?
Eirgrid, who operate the Irish Electricity Grid, plans to link the electricity grids in the Republic and North of Ireland by a 400kv overhead power line called the North South Interconnector. This plan would involve the erection of 409 steel pylons ranging in height from 26m to 51m through rural Meath Cavan and Monaghan and Tyrone in close proximity to many homes.
This proposal has been rejected vehemently by the residents of these counties on the basis of (a) Health risks associated with living in close proximity to power lines, in particular an association with childhood leukemia, (b) Impact on Heritage, Community life, farming and wildlife (c) Visual impact (d) Noise (e) Impact on property values.
From the outset the affected communities, through their representative group NEPP (North East Pylon Pressure) have advocated for the project to proceed using underground cabling to connect the power grids. Eirgrid rejected this proposal stating initially that it wasn't feasible and would cost from 10 to 25 times the overhead option. Eirgrid have since had to concede that undergrounding is indeed feasible and that their costings were grossly wide of the mark. Undergrounding is not in fact more expensive when all costs are taken into account. Indeed Eirgrid have recently selected UNDERGROUND CABLING as the best option for the Kildare-Meath Grid link upgrade. Eirgrid state ..."during the consultation period, new information was received in the form of advice from the Asset Owner cable specialists suggesting that UGC can be constructed in a more efficient manner than was previously assumed.." It can be laid along the road side in a trench 2m by 2m. Had Eirgrid used the same criteria in the Public Consultation process for NSI there is no doubt the NSI would be undergrounded. It is worth noting that Eirgrid are planning to underground the Celtic Interconnector and have dropped plans for the Grid west Overhead line.
Why scar the landscape and negatively impact our rural communities for generations to come when there is a viable alternative. Help us to preserve the beauty of our landscape and protect the Health and well-being of our communities. Undergrounding this project is feasible and affordable.
We call on Govt to direct Eirgrid accordingly.