To:

An Tánaiste Simon Coveney, Minister for Foreign Affairs and Trade
Support the Occupied Territories Bill for its next stage in the DAIL on 24/1/19 (Irish Parliament)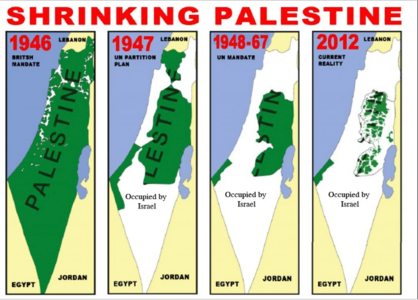 Why is this important?
'The Control of Economic Activity (Occupied Territories) Bill, 2018' seeks to ban imports to Ireland from illegal settlements in countries which are illegally occupied, in breach of International Law.
This is a chance for Ireland to stand up for the rights of vulnerable people – it is about respecting international law and refusing to support illegal activity and human suffering.
Under international law (the Geneva Convention), the transfer by a State of its civilian population into a territory it has militarily occupied is a war crime. This legislation would apply to territories where there is a clear international legal consensus on the status of the occupation. As it stands, only the occupied Palestinian territories have been confirmed as occupied by the International Court of Justice.
This Bill does not implement a boycott of Israeli goods, or single out Israel. It only bans the import and sale of goods produced in settlements that are illegal under international law.
The European Union's position is absolutely clear: Israeli settlements in the occupied Palestinian territory are "illegal under international law, constitute an obstacle to peace and threaten to make a two-state solution impossible". Despite this, EU states, including Ireland, continue to make the settlements financially viable through trade and economic activity.
The legal basis of the Bill and its permissibility under EU law are confirmed by several formal legal opinions: Michael Lynn, Senior Counsel in Ireland, Professor James Crawford of the University of Cambridge, Senior Counsel in the UK and one of the most eminent authorities on international law worldwide and former Attorney General Senator Michael McDowell have all confirmed the legality of the Bill.
This Bill has cross-party support from all parties in the Dáil and Seanad but the government is refusing to support it. This is why we are calling on Minister for Foreign Affairs Simon Coveney and his party to back this Bill as we want all the people of Israel and Palestine to live in peace and security. We stand in support of international law and for the principles of peace and justice.
How it will be delivered
Print and deliver in person.