To:

Rural Ireland
Social Hubs instead of rural post offices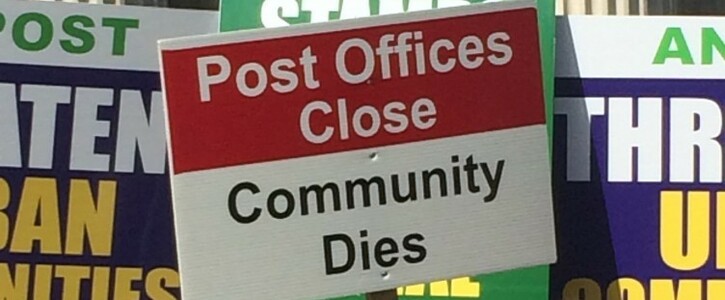 Instead of closing the rural post offices, why not convert them into social hubs?
Why is this important?
We seem to be allowing a continuous stripping of services from rural Ireland, this would be a start of a serious opportunity to reverse this trend and offer a genuine service to elderly people who want to remain in their homes. We could customise these hubs to suit each village or location, eg combine this service with the local community centre, a cafe a local business or a stand alone unit. This hub could be staffed by locals and would offer all the services of a post office, plus access for the elderly to a government services help desk, environmental help, grants, tourist info etc, it could also be a start of decentralisation from Dublin.