To:

Minister for Health (Stephen Donnelly), the Minister for Education (Norma Foley), Minister for Employment Affairs and Social Protection Heather Humphreys
#MakeMenopauseMatterIreland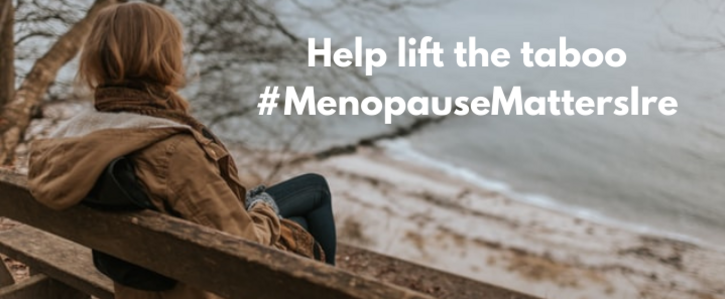 Incorporate menopause training into the curriculum for GP training, launch a national education campaign, menopause in workplace policies and the secondary school curriculum.
Why is this important?
Every day we talk to women who have been struggling to get the right advice and support for their menopause symptoms. There are over 400,000 women in Ireland in the natural menopause age range of 45-55 – this does not included women who experience early menopause so the actual figure will be higher – this accounts for 12% of the population and this figure is most definitely higher for women who are in actual perimenopause. This is a sizable % of our population that need guidance, help and knowledge.
Catherine started Wellness Warrior as a result of the lack of information and support she found as she experienced Perimenopause. Catherine has been joined by Mary Lynn in her goal to extend knowledge to as many women as possible.
Over the years we have become increasingly aware of just how many women are not receiving the right support and advice at menopause, from their doctors, their employers and sometimes even their own families and friends. This is all due to a chronic lack of menopause education and awareness.
We do not want the women of Ireland to struggle anymore and we want to pave the way for the next generation. Did you know in the last 20 years our lifespan in Ireland has risen by 27.7% - menopause is happening at the middle stage of our lives not towards the end as was more common in the last century.
Catherine met Diane Danzebrink in 2019 and their shared passion to get the word of menopause out to everyone has led to us joining forces with Diane to extend her campaign outside of the UK.
This is a marathon not a sprint - so to that effect our first set of goals as follows:
Menopause in Irish Health Care :
Mandatory Menopause Education for all GP's and healthcare workers. Far too many women are suffering as GP's receive very little, if any, menopause education during their training leaving them ill equipped to recognise and manage a phase of life that will directly affect at least 50% of the population. The UK published the most recent suicide figures and the age group for women with the highest suicide rate in the U.K is 50-54 - The average age of menopause is 51. (As we have no official menopause stats in Ireland we must defer to UK statistics). Help is urgently needed not just for the physical aspects of menopause but also the mental aspects.
A national campaign to educate Irish Society in relation to menopause.
Menopause in the Workplace:
Raise awareness within the workplace and for all employers to have menopause guidelines in place to be able to support women experiencing symptoms. Too many women feel unsupported at work and currently 1 in 10 leave the workplace due to menopause symptoms. Supporting women to remain at work by implementing a few simple adjustments is common sense. Government and business need to recognize that menopause guidance in every workplace is a win win situation.
Secondary School Education:
Introduce menopause education in to the SPHE curriculum for all teenage boys and girls. Every woman and man deserves to understand this phase of life. Far too many individuals and relationships suffer as a result of a lack of understanding of menopause. The UK achieved this in July 2019, Ireland should follow suit.
Please join us in calling on the Minister for Health (Stephen Donnelly), the Minister for Education (Norma Foley), Minister for Employment Affairs and Social Protection (Heather Humphreys) and Ministers responsible for health, work and education to #MakeMenopauseMatterIreland