To:

TDs; Richard Bruton TD, Minister for Communications, Climate Action and Environment; ESB Pat O'Doherty, CEO
Blood Coal: End the ESB's support of community displacement and exploitation in Colombia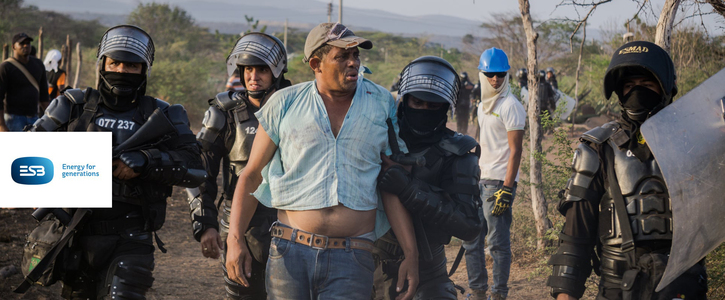 Persuade the ESB to end their partnership with the Cerrejón mine in Colombia, help rebuild the community and move towards green energy alternatives.
Why is this important?
Since 2001 the ESB has purchased 90% of its coal for Moneypoint from Columbia and two thirds comes from the Cerrejón mine in Colombia's northern department of La Guajira. The ESB is 95% owned by the Irish government.
The mine has displaced 1000s of indigenous Wayúu, Afro-Colombian and Campesino communities. 123 local leaders have been assassinated in the first 6 months of 2018. The local population has access to less than 1L of water each while the mine guzzles 17 million L per day.
Not only is the Irish government complicit in these human rights abuses by purchasing blood coal but Ireland should be investing in clean energy.
"The International Energy Association says that "Ireland's location at the edge of the Atlantic Ocean ensures one of the best wind and ocean resources in Europe." A clean-energy economy can happen. An Irish energy revolution can happen. But not without government help." The Guardian
Please ask the Irish government to stop supporting the Cerrejón mine in Colombia (a Blood Coal company) and to work with local NGOs to rebuild the communities that their commercial practices have helped to destroy.
Please read the full article here, https://www.theguardian.com/environment/climate-consensus-97-per-cent/2018/oct/25/blood-coal-irelands-dirty-secret