To:

Port of Cork
No to the Cork LNG terminal
We won Port of Cork have dropped the MOU with NextDecade, thanks for all the help and support :-).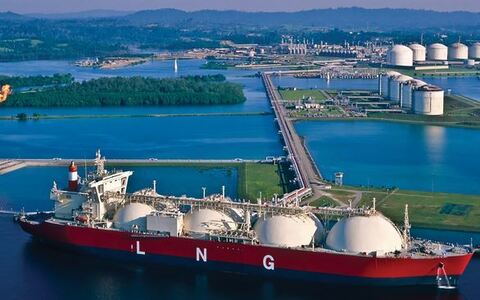 We need to stop Cork LNG, a proposed liquefied natural gas terminal which would import fracked gas from the United States into Cork harbour and lock us into fossil fuels for 40 years.
Why is this important?
In 2017, the Port of Cork signed a Memorandum of Understanding ("MOU") with NextDecade, a liquefied natural gas (LNG) development company. The MOU allows the Port of Cork to negotiate with NextDecade on the development of a new Floating Storage and Regasification Unit (FSRU) and associated LNG import terminal infrastructure in Cork harbour. We are asking the Port of Cork to rescind this undertaking in the MOU for the following reasons:
1. Climate Change
To keep global temperature rise below 1.5C and to avoid catastrophic climate change, fossil or "natural" gas must be phased out of the energy mix in Europe by 2035 [i]. Claims that gas is a "transition fuel" have been discredited ͥ[ii] and recent studies show that gas sourced through hydraulic fracturing, like 69% of all gas now produced in the United States ͥ[iii] and imported to Europe as Liquefied Natural Gas (LNG), is 44% more damaging to the climate than coal [iv]. Research also states that we can't develop any new fossil fuel infrastructure from 2019 onwards if we are to have a 64% chance of limiting temperature rise to less than 1.5C [v].
2. Fracking
In 2017, fracking was banned in the Republic of Ireland due to its devastating health and environmental impacts [vi]. If the Cork LNG infrastructure is developed it will facilitate the importation of fracked gas from the planned NextDecade export terminals in the Rio Grande Valley region in Texas. Allowing this infrastructure would be hypocritical of the Republic of Ireland as it would have severe impacts on indigenous and marginalised communities in Texas.
3. Renewables and Energy Security
The Cork LNG infrastructure would also have a considerable negative impact on the developing Irish renewable energy industry [vii]. The government has stated that LNG projects are necessary for the purpose of energy security [viii]. However, recent research shows that the rapid development of indigenous renewables combined with energy storage technology is the best way to achieve this [ix].
 
[i] Anderson, K. and Broderick, J. (2017) Natural gas and climate change, Manchester: University of Manchester Available: https://www.research.manchester.ac.uk/portal/en/publications/natural-gas-and-climate-change(c82adf1f-17fd-4842-abeb-f16c4ab83605).html
[ii] Perez, A. (2018) Global Gas Lock-in: Bridge to Nowhere. Brussels:Rosa Luxembourg Stiftung
[iii] US Energy Information Administration (2019) How much shale gas is produced in the United States? Available: https://www.eia.gov/tools/faqs/faq.php?id=907&t=8 Accessed 06.11.2019
ͥ[iv] Howarth, R (2019) Opening Statement to the Joint Committee on Climate Action. Dublin: Oireachtas. Available: https://data.oireachtas.ie/ie/oireachtas/committee/dail/32/joint_committee_on_climate_action/submissions/2019/2019-10-10_opening-statement-robert-w-howarth-ph-d-cornell-university_en.pdf Accessed 06.11.2019
ͮ[v] Smith, C. J., Forster, P. M., Allen, M., Fuglestvedt, J., Millar, R. J., Rogelj, J., & Zickfeld, K. (2019). Current fossil fuel
infrastructure does not yet commit us to 1.5 C warming. Nature communications, 10(1), 101.
[vi] Concerned Health Professionals of New York (2019) Compendium of Scientific, Medical, and Media Findings Demonstrating Risks and Harms of Fracking (Unconventional Gas and Oil Extraction)
Available: https://concernedhealthny.org/wp-content/uploads/2019/06/Fracking-Science-Compendium_6.pdf Accessed 06.11.2019
[vii] Shakeb Afsah & Kendyl Salcito (2014). Shale Gas: Killing Coal without Cutting CO2
Available: https://co2scorecard.org/home/researchitem/28 Accessed 06.11.2019 Accessed 06.11.2019
[viii] The Green News "State confirms support of Shannon LNG project"
Available: https://greennews.ie/state-support-shannon-lng-pci/ Accessed 06.11.2019
[ix] McMullin, B., Price, P., Carton, J., & Anderson, K. (2018). Is Natural Gas "Essential for Ireland's Future Energy Security"? Dublin:Stop Climate Chaos