To:

Mr. Simon Coveney, T.D. Minister for Foreign Affairs
Reduce the Russian Embassy headcount now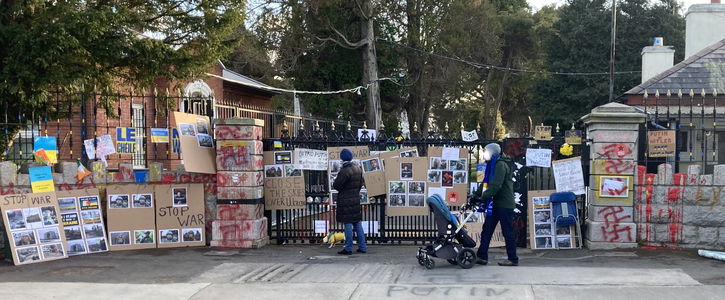 13/03/2022 - In view of the unprovoked aggression by the Russian government in attacking Ukraine and killing thousands of its citizens we call on the Irish government act to reduce the number of Russians based in the Russian Embassy in Dublin without delay.
The Russian embassy's headcount is larger than the Chinese (25), Saudi (24), British (23) and French (20) embassies.
The Russian government's activities must not be facilitated by allowing such a large staff be based in the Russian embassy in Dublin.
Why is this important?