To:

Assistant CEO Dublin City Council Richard Shakespeare
Fix up Inchicore 1937 Public Library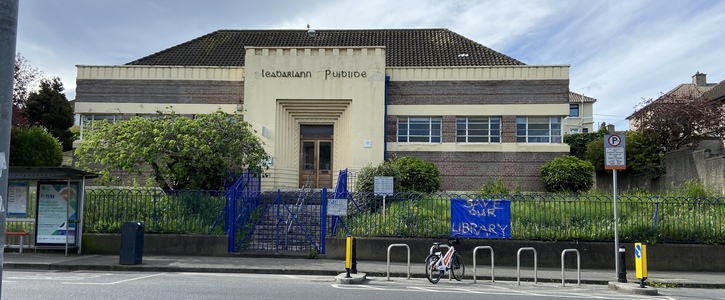 - Action the Dublin City Libraries Unlimited Strategic Plan 2019-2023
- Fix up Inchicore Art Deco library with a wheelchair ramp
- Make sure the local community have access
Why is this important?
The local community in Inchicore have used the public library for generations since 1937. Now the Art Deco library needs refurbishment and a wheelchair access ramp built. The architects plan has been drawn up by DCC, but the tender has not been reissued after Covid.
There may be alternative plans to convert the historic building into a tourist attraction - a possible social history museum, similar to EPIC.
The library keys were handed over by the librarian to the DCC Dept of Property Development and Planning in January 2022.
No one in the local community has been consulted about this.
The local community are worried that they will lose access to this valuable community space.
We are asking DCC to work with the local community on the future of the library, maintaining community access.
The building has been empty for 2 years and is unheated. Refurbishment works are urgently needed before the Autumn wet weather sets in. The wheelchair access ramp has been fully designed - the tender just needs to be reissued by DCC.
How it will be delivered
In person to DCC Department of Property Development and Planning.