To:

Minister for Further and Higher Education, Research, Innovation and Science, Simon Harris TD and Dianne Dodds, Minister for the Economy , Northern Ireland
Education for All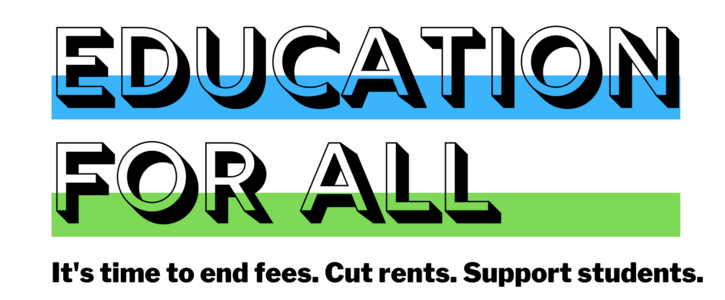 We are urging both ministers Simon Harris and Dianne Dodds to begin the process of reforming the funding of Higher Education across the island of Ireland. We need a publicly funded system that is accessible and adequately funded. We do not need the highest fees in the EU at 3,000 euros in the republic or a loan scheme system that levels students with debt at the start of their working life as is place in the North.
Why is this important?
In the fallout of the 2020 COVID-19 pandemic, a subsequent economic recession and the establishment of the department of further and Higher Education, the funding crisis of Higher education continues to roar on in an age of soaring rents, poor working conditions for academic staff , inadequate student supports and the highest fees in Europe. Students are hungry for change, and this campaign seeks to earn it. Our demands are for the government to commit to and representatives to support a series of commitments outlined in our pledge...
1. An end to the student contribution charge of €3000, the highest in the EU.
2.An end to the study now pay later and earn and learn policies and a move toward publicly funded education at the heart of government policy.
3.A publicly financed student accommodation building strategy and charter for student tenant rights.
4. A reform of student supports across the island that match the cost of being a student in the new decade.
5. A plan to address the crisis in Irish creative institutions.
6. An end to precarious working conditions for academic staff