To:

Minister for Communications, Climate Action and Environment, Denis Naughten
Don't Bottle It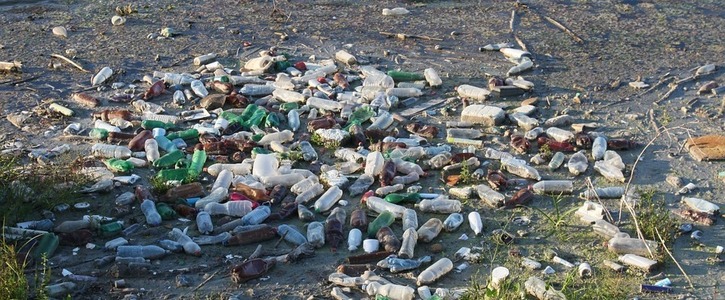 The "Don't Bottle It" campaign aims to ban the sale and use of plastic water bottles in all public institutions in Ireland.
Why is this important?
Bottled water is an invented consumer need.Thirty years ago the Irish public laughed at the idea of being sold a product that you could get from the tap for next to no cost. Today we feel as though bottled water is just a normal, or even essential, item to be included in our shopping baskets.
In 2016, Irish consumers spent around €76.5 million on bottled water. We are sending about 800 million plastic bottles to be processed every year and are spending about €38 million annually on disposing of plastic bottles alone. This money could be used for investment in public drinking fountains, or for improving our public water infrastructure. By choosing to not consume bottled water, you will not only reduce the environmental impacts of plastics, but you will also eliminate a senseless daily expense.
Plastic bottles pollute our oceans. About 80 percent of plastics found in our oceans come from land-based sources. In 2016, the United Nations World Oceans Assessment reported that as plastics entre the oceans they breakdown into microplastics. Plastics ingested by animals, such as fish, seabirds and marine mammals, can harm the intestines, and results in infection or death. Plastics also leach an assortment of dangerous chemicals into the water, and also act as a carrier for invasive species which can contaminate remote areas of the globe.
The production and distribution of bottled water is a waste of resources. Research carried out by the Pacific Institute on the "energy implications of bottled water" in the United States worked out that bottled water is estimated to cost 2,000 times more than tap water to produce. The bottled water industry in the United States required an energy input equivalent to 54 million barrels of oil and roughly three times this amount is required to satisfy global bottled water demand. This adds around 2.5 million tons of carbon dioxide to our atmosphere every year.
The high energy cost of bottling water is not the only way in which this industry is needlessly wasteful. One litre of bottled water takes three litres of water to be produced. Fresh safe drinking water is a valuable, and over exploited resource that every living organism on this planet depends upon. It is not an overstatement to argue that the continued use of single-use plastic water bottles should be considered nonsensical, wasteful and extraordinarily expensive.
By eliminating bottled water from your shopping bag you are helping us move towards meeting four Sustainable Development Goals. Often the United Nations Sustainable Development Goals are thought of as only being relevant for protecting the most vulnerable ecosystems, and supporting the most disempowered communities, on our planet. People often forget that to achieve the Sustainable Development Goals by 2030, social, economic and environmental problems that are endemic within western consumer-lead countries must be considered as integral to the project. Our seemingly inconsequential habits have direct effects on the health of the planet, and the livelihoods of some of the world's most vulnerable communities in the world.
We need to become aware of the consequences of our actions, but we also need to be responsive, and take brave steps towards a truly sustainable future. Let's reduce our use of plastic bottles in Ireland, and all place pressure on the Irish government to stop selling, or providing, bottled water in public institutions.
Don't Bottle It!
Be Brave we can make this change.