To:

Galway City Council
Bring Back Barista Bus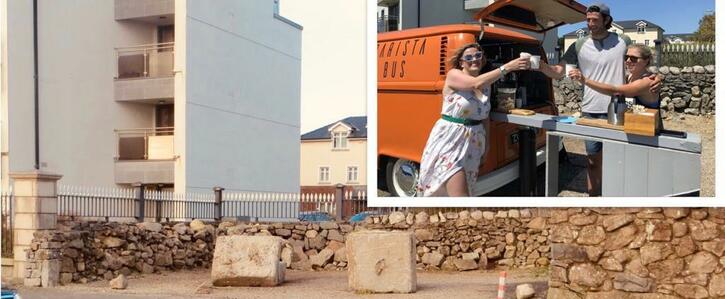 We are calling on the council to reverse their decision, to grant retention and/or allow for an exemption on this small patch of land, to allow the Barista Bus to resume trading.
Why is this important?
The Barista Bus is a locally owned micro business that traded from a small patch of privately owned land across from Blackrock tower, which they had rented from the owner legitimately since the summer of 2018.
Due to the city council claiming the bus was an unauthorized development (though it is mobile and temporary) the local business was told to cease trading as the area is zoned residential.
Recently four very large concrete blocks were placed at the little site opposite Blackrock, presumably to prevent access to the site, following press coverage and public outcry the blocks were removed.
Barista Bus is a homegrown enterprise that has become part of the community and the charm of Salthill. Swimmers, walkers, locals and tourists alike were delighted with this addition to the Blackrock area.
Galway city councils approach to planning is discouraging start-up enterprises and innovation from endeavoring to try something new. Our council should be doing everything in its power to encourage flourishing indigenous start-ups.
We find it incredibly difficult to believe that anyone other than the council have the means, ability or will to place and/or remove giant concrete blocks as were placed on the site to prevent Barista Bus from accessing it.
The councils methods of dealing with issues such as this, especially in cases dealing with private land, is entirely archaic.
We are calling on the council to reverse their decision, to grant retention and/or allow for an exemption on this small patch of land, to allow the Barista Bus to resume trading.

How can you help? Start by signing the petition which will be presented to Galway City Council, but also contact your local representatives