To:

Minister for the Dept. of Housing, Planning, Local Government and Community Minister Eoghan Murphy and Taoiseach Leo Varadkar
Bantry Bay Says No to the Mechanical Extraction of Native Kelp Forest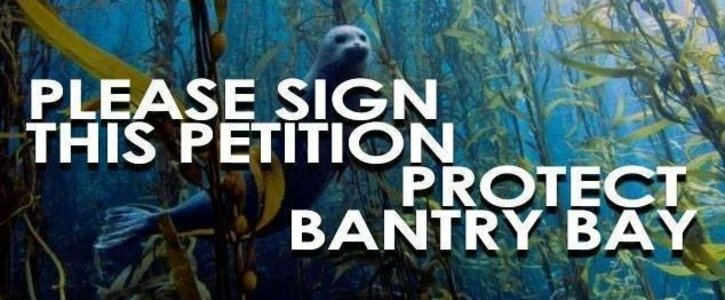 A licence was issued to Bioatlantis, Tralee in 2014 to mechanically harvest native kelp (1860 acres) in the pristine marine waters of Bantry Bay - this licence should be suspended immediately until adequate advertising, public consultation and environmental impact assessments are completed.
The licence issued by Minister Damian English which allows a private company BioAtlantis Aquamarine to mechanically harvest 753 hectares (1860 acres) of native kelp in Bantry Bay.
Why is this important?
Inadequate advertising took place for the issue of this licence.
No public consultation meetings were held to inform the residents of Bantry Bay of this proposed mechanical harvest by a company from Tralee.
No regard is being shown to the pristine marine environment in Bantry Bay which is home to many species protected by Irish, European and International legislation i.e. White Tailed Eagles, Otters, Choughs to name but a few.
An Environmental Impact Assessment is not required for this licence! An extensive Environmental Impact Assessment should be done before any mechanical harvesting of native kelp is allowed in any Irish coastal waters.
No regard has been shown for the people who rely on tourism and marine activities such as fishing in the bay to make a living.
The Kelp forest slows the wave action approaching the land, so removal of this kelp forest may lead to more coastal erosion along the Bantry Bay coast.