To:

Minister Richard Bruton TD
Save Our Square! Stop The Move!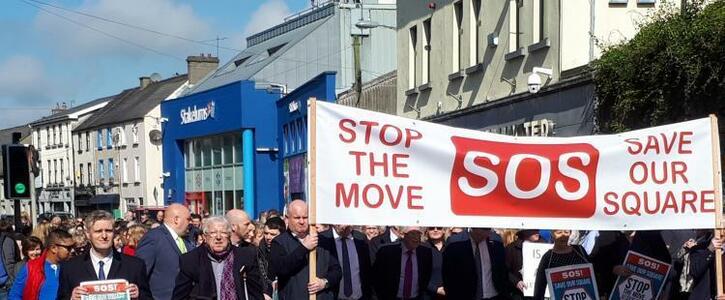 Intervene in our dispute with An Post to keep Thurles Post Office in Liberty Square
Why is this important?
The post office is at the heart of our town and is part of the social and commercial fabric of Liberty Square. it is easily accessible for people of all ages but particularly for those with mobility issues. It is also extremely convenient for people using public transport.
The proposed re-location to a vulture fund owned shopping centre is completely contrary to Government policy to protect town centres and will decimate Liberty Square.