To:

Helen McEntee (Department of Justice), Norma Foley (Department of Education), Simon Harris (Department of Further Education, Research, Innovation, and Science), and Stephen Donnelly (Department of Health)
International Students Require Assistance in Ireland's COVID-19 Response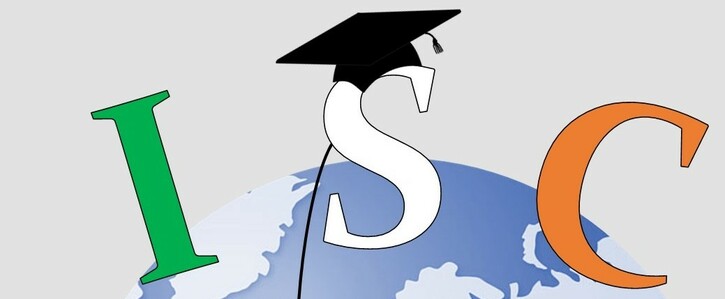 1.) Resolve the immigration appointment and application backlogs through a fully online, sticker-based system renewal system, and issuing residency cards that last the duration of an international student's study
2.) Declassify international students as Ordinary Residence to prevent unreasonable healthcare costs
3.) Consider the welfare of international students when making policy decisions, around COVID-19 and otherwise, thereby actively preventing future issues from arising
Why is this important?
International students have not been adequately considered in Ireland's COVID-19 response:
- Due to closed immigration offices, some have remained stuck in Ireland for months, with unanswered emails and calls to INIS and university immigration offices (1).
- In Dublin, an online renewal system that requires applicants to mail in their passports has resulted in passports lost in the mail or held up to 3 months (2).
- Despite permission extensions, a valid up-to-date residence card is required to allow most non-EU international students to exit and reenter the country (1).
These delays have meant that they haven't been able to return home to care for sick family members or say goodbye to dying loved ones for fear of not being allowed to return. Heartbreaking stories of isolation, frustration, and loss currently fill the international student community.
In addition, the recent ruling by the Court of Appeals (3), classifying international students who reside in Ireland for more than one year as "Ordinary Residents," has put considerable financial burden on international students. Despite bringing in some 400 million euros to the Irish economy (4), international students are already required to pay 300 euros per year out of pocket for residency cards that must be renewed yearly. This ruling now additionally requires international students to purchase health insurance for immigration purposes costing 600+ euros per year (3, 5-7). It is illogical and excessive to classify students as Ordinary Residents and expect a yearly renewal fee - especially when students (Stamp 2) can't avail of social service benefits.
Allowing international students, already dealing with family separation and heavy financial burden (1, 2, 8), to carry these burdens alone during a pandemic is unreasonable and inhumane. Irish Universities and Colleges – and the Irish Government - have a responsibility to support the students they recruit (9).
We, the international students of Ireland, in conjunction with our allies, call on Helen McEntee (Department of Justice), Norma Foley (Department of Education), Simmon Harris (Department of Further Education, Research, Innovation, and Science), and Stephen Donnelly (Department of Health) to:
1.) Resolve the immigration appointment and application backlogs
This could be accomplished through the implementation of a fast, secure, country-wide, fully-online renewal process. To avoid passports being lost or held for excessive periods of time, this could be accomplished via a "sticker system," whereby applicants submit their details online and are issued a "sticker" in the mail that makes their permit valid until the COVID crisis is over.
In addition to the online "sticker system," issuing residence permits for non-EU students that last for the duration of a student's study, as done in the United States and the Netherlands (for example), would help improve the situation; additionally, removing the yearly renewal process would help with the immigration appointment backlogs. As non-EU students are already under an obligation to report and change in details, and can only work 20 hours per week and thus would be unable to support themselves financially in Ireland's high cost of living, there is little risk of these students using their residency cards to stay in Ireland under false pretenses. In addition, these issues have been addressed through simple mechanisms already done in other EU countries.
2.) Re-classify international students to avoid unreasonable healthcare costs
Under no circumstances should students be forced to pay healthcare costs of 600+ euros following the Court of Appeal ruling (3). We therefore request that international students be declassified as Ordinary Residents.
3.) Consider international students when making policy decisions
Take care to consider issues concerning international students when making future decisions regarding residency, visas, GNIB, health, housing, and the overall COVID response, to prevent further issues from arising.
Sources:
1. Kenny, Aíne. "We are "cash cows" for the Irish university system, say international students." Irish Examiner, 27 Oct 2020.
2. Surve, Aakanksha. "Ireland COVID-19 lockdown: An overwhelmed immigration system leaves hundreds in limbo," DublinLive, 25 Oct 2020.
3. Tottenham BL, Mark. "Students in the State for over one year were "ordinary resident" for the purposes of medical insurance." Decisis Law Report, 31 Oct 2020.
4. O'Brien, Carl. "Universities eye more Irish students to replace overseas losses" Irish Times, May 3 2020.
5. Curran, Ian. "I'm not sure my friends can afford it": International students face hike in insurance costs." theJournal.ie, 10 Oct 2020.
6 .Brady, Niall. "Why a Court of Appeal could cost Irish universities." The Times, 12 April 2020.
7. Brady, Niall. "Higher education minister Simon Harris urged to prevent health cover hike for foreign students," The Times, Sept 27 2020.
8. O'Connell, Pet. "Overseas students "isolated and homesick" under lockdown, say Cork campaigner." Irish Examiner, Oct 22, 2020.
9. "Provision of Education to International Students: Code of Practice and Guidelines for Irish Higher Education Institutions." Irish Higher Education Quality Network, 2018.
How it will be delivered
We will forward the signature (via email) to the relevant Ministry heads and continue our collaboration with USI around a broader campaign to raise awareness of international student issues.