To:

Minister Stephen Donnelly
Delay New NMH Cabinet Decision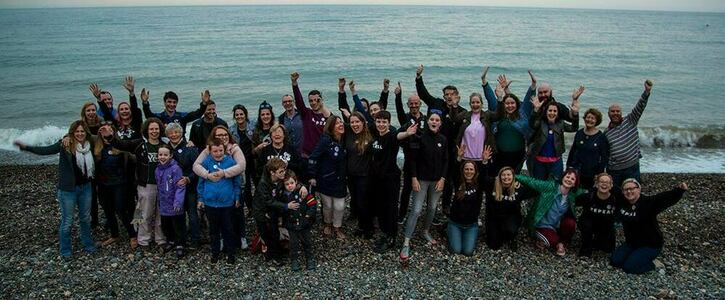 Dear Minister Donnelly,
We, your Wicklow Constituents, call on you to delay any imminent Cabinet decision on the new National Maternity Hospital relocation deal until an adequate review of the contracts has occurred and all outstanding documents and answers have been provided.
Legal opinion on the contracts are not of one mind. Many of those highlighting concerns do so from a place of professional expertise and supporting evidence.
Documents such as maps referenced in the published lease have not been made publicly available. Additional documents that appear to be missing include, but are not limited to, the indemnity agreement between St. Vincent's Healthcare Group and the Sisters of Charity, and the detailed correspondence between the Sisters of Charity and the Vatican. If there are no hidden conditions on the transfer of Elm Park to St. Vincent's Holdings CLG then there should be no issue with publishing this correspondence. As you yourself admitted, there is deep public distrust and surely this must be resolved? Any patients of the new maternity hospital should not fear a Catholic influence in their healthcare & not distrust the medical care they will one day receive.
If changes are made to the contracts given the expert feedback that you have received and has been discussed in the public realm, it would be appropriate and right that the updated documents are reviewed. This project will cost the taxpayer at least €800 million. Due diligence should be comprehensive and any outstanding concerns resolved.
Minister James Reilly announced the relocation of the National Maternity Hospital in 2013. Since then, the National Maternity Hospital, the Sisters of Charity and St. Vincent's Healthcare Group have been embroiled in a decade of negotiations. Surely, it is only right that our duly elected Government representatives are given ample time to review this deal on behalf of the Women of Wicklow and Ireland?
At the end of the day it is the Women of Wicklow who will benefit or pay the consequences of this deal. This deal should not proceed while so many questions remain.
Sincerely,
Kiera O'Toole (South Wicklow Together for Yes)
Sarah Murphy (North Wicklow Together for Choice and Equality)
Dave McGinn (West Wicklow Together for Yes)
Mary Diskin (President Bray & District Council of Trade Unions)
Cllr Lourda Scott (Cathaoirleach Greystones MD)
Cllr Mary Kavanagh (Wicklow)
Cllr Joe Behan (Bray West)
Cllr Grace McManus (Bray East)
Cllr Dermot O'Brien (Bray West)
Jennifer Whitmore TD (Wicklow)
John Brady TD (Wicklow)
Sandy Connolly (Better Maternity Care Campaign)
Why is this important?
The new NMH will be our new maternity hospital.
We need all uncertainty removed (all documents published) and questions answered such as:
- Publishing all correspondence between the Sisters of Charity & the Vatican to demonstrate what, if any, conditions apply to the transfer of land to SV Holdings CLG
- What conditions, if any, are applied to the Indemnity provided by SVHG to the Sisters of Charity?
- What happens to operation of new NMH if a claim against the Sisters of Charity significantly impacts SVHG finances? Will the State be expected to vail out the hospital group?
- Given a new hospital lifespan is 50-70 years, does this 299 year lease sign the taxpayer up to building successive new maternity hospitals in order to not breach 10 euro yearly discounted rent?
- What requirements are detailed in contracts to require SVHG to provide all required adult services (as detailed in 2008 KPMG report) for the life of the new National Maternity Hospital (and potential subsequent replacement hospitals)?
- Why not adopt Slaintecare patient rights based values as opposed to the Sisters of Charity values in the constitutions of SV Holdings CLG and SVHG (which new National Maternity Hospital will be a subsidiary of)?
- Will a definition of "clinically appropriate" be added to the contracts? Or removed?
- Under what conditions can the HSE/State break the lease with the landlord, SVHG?
- Why do SV Holdings CLG refuse to sell or gift the land at Elm Park to the State given single ownership is not required at the James' site to facilitate and support co-location?
- If a patient at the new National Maternity Hospital requires the Minister of Health to enact their golden share, what is the procedure for this to happen?
- In the published documents, SVHG has the power to set healthcare policy in the new National Maternity Hospital. As such it is possible to impede the access of healthcare that is prohibited by Catholic ethos. How will the Minister ensure that accessibility of elective/on-demand healthcare is not overly onerous on a patient?
- In the published documents, SVHG has the power to hire staff. As such it is possible for SVHG to hire predominantly anti-choice staff. How will the Minister ensure that this will not happen?
- Specific adult services (as identified in the 2008 KPMG report) are required to support the new National Maternity Hospital and is the purpose of co-location. Where in the contracts is SVHG required to ensure adequate staffing at all times, night and at the weekend for example, to ensure that all services required are accessible to new NMH patients? Similarly, what legal guarantee is there that patients of the new NMH will be prioritised as they compete for resources at St. Vincent's University Hospital?