To:

Minister of Health, Stephen Donnelly
Call for Government to review treatment of Endometriosis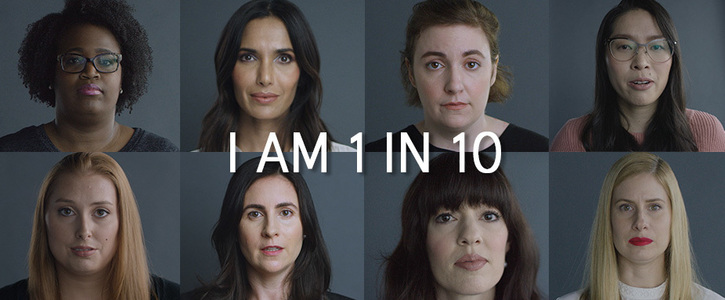 1 in 10 women* in Ireland are suffering from Endometriosis and are waiting up to nine years to recieve proper diagnosis and treatment for this debilitating chronic condition.
Why is this important?
The Endometriosis Association of Ireland (EAI) has quoted the waiting time for diagnosis as being up to nine years – longer than the seven-and-a-half years reported in the UK. Endometriosis affects can cause debilitating pain, heavy periods, painful sex, painful bowl and bladder movements, fatigue and infertility.
The UK is finally starting to address this horrific condition and following an MP inquiry in the UK, the majority of people have shared stories of how their mental health, education and careers had been damaged by the condition.
More than 10,000 people took part in the All-Party Political Group inquiry which found that 58% of people visited the GP more than 10 times before diagnosis and 53% went to A&E with symptoms before diagnosis.
The majority of people also told MPs their mental health, education and careers had been damaged by the condition. About 90% said they would have liked access to psychological support but were never offered it, with 35% having a reduced income due to endometriosis. In survey of 13,500 women it found that half of them reported being addicted to painkillers and having suicidal thoughts.
Due to a "gender pain gap" women's symptoms are often belittled by doctors, despite numerous visits to A&E, local GPs and specialists. Pain is notoriously hard to describe and pinpoint. But for women, the work is doubly arduous. We have to learn to advocate for ourselves and one another. But we need doctors and health professionals to meet us in the middle, believe our testimonies and help us over the line to diagnosis and treatment.
With no cure for the condition and limited treatment including hormone therapy and surgery. It's time to call on the Government to establish a working group to address the long waiting times for diagnosis, treatment of the condition and the major psychological damage it has on the women who suffer from it. Endometriosis care across Ireland needs urgent improvement and diagnosis times need to be cut in half.
We can't carry on like this, one in ten could means one day it could be you, your sister, girlfriend or friend suffering from this debilitating condition.
*(Although endometriosis is most commonly referred to as a female disease. Endometriosis may also impact Trans/Cis Males. There are documented cases of cis men (someone who identifies with the sex they were assigned at birth) who present with endometriosis of the prostate that is typically discovered when their body is introduced to estrogenic effects. There is also population of trans men (and trans women) who face living with endometriosis everyday whose experience with the disease goes un-researched)
Additional Resources:
Endometriosis Association of Ireland: https://www.endometriosis.ie/?gclid=CjwKCAjw_sn8BRBrEiwAnUGJDou2wgRqMbtuQ0nzBYwM0L8x9Dy_r69srSPgkoOX4hhnEdtIT37GDxoCkyMQAvD_BwE
Endometriosis care needs urgent improvement, MPs say: https://www.bbc.com/news/uk-54513072
Endometriosis showed me we need better ways to talk about women's pain: https://www.theguardian.com/commentisfree/2020/oct/22/endometriosis-women-pain-diagnosis-report-mps?CMP=Share_iOSApp_Other
'A lot of doctors fail to recognise it': Calls for government to review treatment of endometriosis': https://www.thejournal.ie/endometriosis-working-group-4840562-Oct2019/
Additional
'Endometriosis and Being a Trans Person: Beyond Gendered Reproductive Health' http://www.hormonesmatter.com/endometriosis-transgender-beyond-gendered-reproductive-health/