To:

Government of Ireland, Northern Ireland Executive
Ban the practice of conversion therapy on the island of Ireland!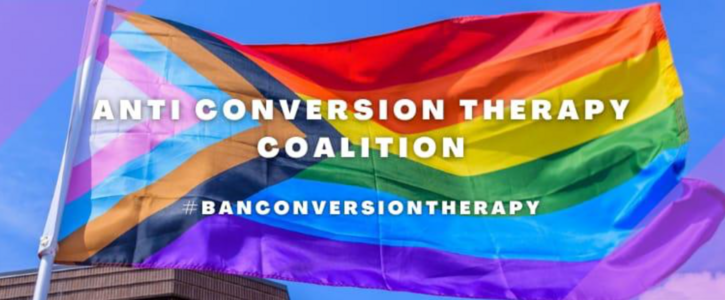 The Anti Conversion Therapy Coalition (ACTC) has been established to drive forward the campaign to completely ban conversion therapy through legislative means both in the Oireachtas and in Stormont. We are actively campaigning to ensure the swift passage of proposed legislation in both jurisdictions. Following on from the work of activists before us, we wish to build on the promises of proposed legislation that has come in the past.
We are unequivocal in our position.
Why is this important?
Conversion therapy is an inhumane practice, based on the belief that being gay or transgender is something that can 'be cured'. Since we launched, survivors have been sharing their stories of suffering at the hands of conversion therapy and the adverse effect it has had on them. This is still going on, it is still ruining lives. It has to stop.
Members of the LGBTQ+ community have suffered trauma and developed serious mental health problems as a result of experiences of conversion therapy, and some have taken their lives as a result of their experiences. This is a tragedy. We in the ACTC want to ensure that conversion therapy, both in the Republic of Ireland and in Northern Ireland, is relegated to history.
We hope that you can sign our petition today as a showing of support for all those in the LGBTQ+ community, and all of those who are no longer with us as a result of conversion therapy. Your signature will send a clear message to our politicians that we want to see this reprehensible practice outlawed without exception.
Go raibh míle maith agaibh. Thank you all very much.

Anti Conversion Therapy Coalition.
Twitter- @antictcoalition
Facebook- Anti Conversion Therapy Coalition
Instagram- @antictcoalition
Email- [email protected]