To:

Belfast Health And Social Care Trust
AccessNI checks on all staff working in B&B's where young people aged 16-17 are placed.

Start a Campaign with Act Now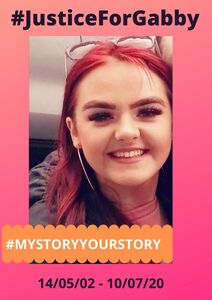 When placing a young person (16-17) into a B&B for temporary accommodation - We believe the Health and Social Care Trust should NOT use premises where the owner cannot provide an AccessNI certificate for all members of staff.
Why is this important?
We believe it is inappropriate for a vulnerable young person (16-18) needing temporary or emergency accommodation to be placed in a B&B where adults are also placed. However, if the trust need to use these centres we want them to ensure that all employees have been previously accessNI checked prior to placing a young person within.
Lisa Arthurs states, "My daughter Gabrielle was only 17 when she was placed in a B&B where she was sexually assaulted. No prior police checks were carried out on those working in the B&B. The sexual assault impacted Gabby massively and when Gabby sought counselling she was told she would have to wait months. Within this time period things began to spiral out of control for Gabby and she was subsequently placed in a number of centres which were miles away from the support of her family and friends. Tragically Gabby is no longer with us to fight for this change, however I have started this campaign #JusticeForGabby to ensure change happens within the care system. Firstly, we want to ensure that the Health and Social Care Trust carry out police checks on all staff working within these B&B's. I want to ensure that no other young person suffers the same fate as Gabby. Gabby was a loving, kind, warm hearted soul who was always looking out for her friends and family. We miss and love her so much everyday. Please support our campaign - change will happen!"
FOI - Freedom Of Information Request (from the Belfast Trust) - 13th November 2020;
Can you confirm that all staff/percentage of staff (not only owners/managers) working within the B&B or hotel have been access NI checked prior to placing a young person there?
The Trust cannot confirm that all staff working in a B&B/ Hotel are access NI checked prior to a young person being placed there and this is outside the Trust's remit
Gabby recorded her story a few months before her death where she highlights the failings within the system. Please see video attached (www.vimeo.com/480947678).
Please support our campaign by signing and sharing this petition.
This is only the start of #JusticeForGabby.