To:

Irish Government Ministers for communications/children/education and health
Safe Internet for Irish Schools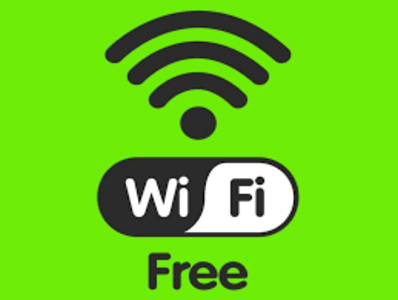 To replace all WiFi devices in schools and childcare facilities with safe, wired alternatives, in order to protect the health of our children.
Why is this important?
 THERE IS A REAL AND PRESENT DANGER - TO CHILDREN IN PARTICULAR - BY WHAT MANY INDEPENDENT SCIENTISTS AND MEDICAL EXPERTS CONSIDER OUTDATED INDUSTRY STANDARDS ACCEPTED BY OUR GOVERNMENT IN RELATION TO WiFi RADIATION FROM WIRELESS DEVICES. (See footnotes below)
 A CHILD'S BRAIN ABSORBS 1.6 TO 3.1 TIMES MORE MICROWAVE RADIATION THAN AN ADULT'S. A CHILD'S EYES ALSO ABSORB HIGHER LEVELS THAN AN ADULT'S.
 A WEALTH OF INDEPENDENT STUDIES HAS DEMONSTRATED THAT NON-IONIZING RADIATION FROM WIRELESS TECHNOLOGIES CAN SEVERELY DISTURB THE BALANCE BETWEEN REACTIVE OXYGEN SPECIES (ROS) AND ANTIOXIDANTS THAT NEUTRALIZE THEM.
 THE WORLD HEALTH ORGANISATION HAS CLASSIFIED RADIO FREQUENCY ELECTROMAGNETIC FIELDS AS POSSIBLY CARCINOGENIC TO HUMANS (GROUP 2B).
 PEER-REVIEWED RESEARCH HAS DEMONSTRATED ADVERSE BIOLOGICAL EFFECTS FROM WIRELESS EMF RADIATION, INCLUDING DNA DAMAGE, IMMUNE DYSFUNCTION, COGNITIVE PROCESSING EFFECTS, ALTERED BRAIN DEVELOPMENT, SLEEP AND MEMORY DISTURBANCES, ADHD, ABNORMAL BEHAVIOR, AND BRAIN TUMORS.
 WIRING INTERNET DEVICES DRAMATICALLY REDUCES THE HAZARD.
 FRANCE, BELGIUM, ISRAEL, SPAIN, AUSTRALIA AND ITALY HAVE TAKEN ACTION TO REMOVE OR REDUCE WIFI DEVICES IN SCHOOLS AND REPLACE THEM WITH SAFER WIRED ALTERNATIVES.
 IN HIS RESEARCH PAPER "ON THE CLEAR EVIDENCE OF THE RISKS TO CHILDREN FROM SMART- PHONE AND WIFI RADIO FREQUENCY RADIATION" PROFESSOR TOM BUTLER OF UCC STATES THAT "THE RISK OF SOME FORM OF ILL-HEALTH TO CHILDREN DUE TO RFR
EXPOSURE IS HIGHLY PROBABLE. IN LIGHT OF SO MUCH INDEPENDENT MEDICAL AND SCIENTIFIC EVIDENCE THE PRECAUTIONARY PRINCIPLE MUST BE APPLIED AND GOVERNMENTS SHOULD IMPLEMENT POLICIES THAT RESULT IN THE REMOVAL OF ALL WIFI DEVICES FROM ELEMENTARY AND SECONDARY SCHOOLS."
 THE INSURANCE INDUSTRY EXCLUDES COVER TO THE INDUSTRY FOR ILLNESSES/INJURY CAUSED BY NON- IONIZING RADIATION.
WILL THE GOVERNMENT, IF SO CONVINCED OF SAFETY, PROVIDE THE LACKING INDEMNITY? WE SHALL HOLD YOU RESPONSIBLE.
Footnote: THE CURRENT NATIONAL ROLL-OUT OF 5G WIRELESS TECHNOLOGY POSES AN EVEN GREATER HAZARD TO THE HEALTH OF OUR CHILDREN, OURSELVES, BEE POPULATIONS AND WILDLIFE.
(WWW.5GSPACEAPPEAL.ORG)
for more information please see
ehtrust.org
es-ireland.com
irelandforsafetechnology.com
.