To:

Broadcasting Authority of Ireland & Catherine Martin (TD) Media Minister
Open up Digital Radio in Ireland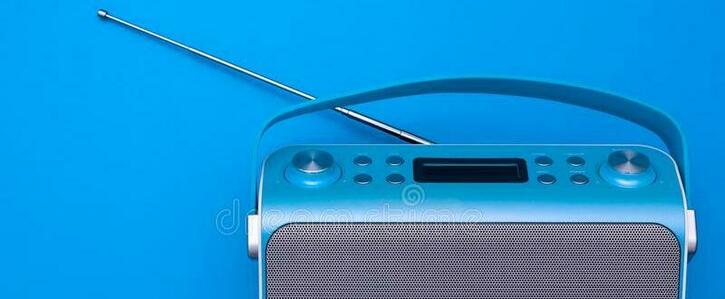 Provide longevity to the Irish radio market by opening up Ireland to DAB (Digital Audio Broadcasting)
Why is this important?
As the world goes digital for all types of audio and visual entertainment, Ireland is going in the opposite direction.
Radio in Ireland is stale - dominated by just a few media groups, most of which play the same music over and over again.
DAB Radio stands for Digital Audio Broadcasting and can offer much more choice for the radio listener. Imagine having multiple non stop music stations of every conceivable genre?
The Broadcasting Authority of Ireland (BAI) is the body responsible for regulating radio in Ireland, however no new licenses have been issued in the last decade. When it comes to Digital Audio Broadcasting, provision has been made in section 131 parts i and ii of the Broadcasting Act 2009 to open up Ireland to Digital Radio, however in over 13 years the above Commission has sat on its laurels and failed to realise the provisions of this act.
If you have come to this petition, it is most likely because you have been listening to a DAB service in Ireland which has been set up to demonstrate what could be, if our regulators embraced this technology (like most other countries in Europe)
The EU have allocated 36 frequencies in the VHF band exclusively for use by Digital Audio Broadcasters - each one of these frequencies capable of broadcasting over 20 digital music services each – if we do the maths, that's a lot of potential services available.
It is now an EU requirement for every new car to have a DAB tuner on its entertainment system. on average 120,000 new vehicles are sold in Ireland each year, it will also be a requirement soon that any "portable radio" sold must also include the DAB band to receive Digital radio.
In Ireland this frequency band is completely unused. When any enterprising entrepreneurs take it upon themselves to demonstrate what could be, swift action is taken by the regulators to close these services down.
Ireland needs the restrictive rules around broadcasting removed. Imagine only one takeaway, or one car retailer being allowed in each town or even each county? !! well that's the way it is with radio. The BAI needs to fully embrace DIGITAL radio and to remove, completely amend or rework the existing Broadcasting Act 2009, which combined with the Wireless Telegraphy Act 1926 and 1988 completely stymies any third party from entering the radio market. This makes the overall radio experience of Irish people much poorer than their EU or UK counterparts.
DAB radio is also extremely environmentally friendly - 20 stations could potentially use the same amount of electricity as just one FM service.
Three of these DAB frequencies could be used to transmit every station currently on FM across the entire country. About 40 transmitting sites would be needed to provide almost national coverage. Those sites are already being used for FM. The National stations from RTE, Today FM and Newtalk currently use 6 analogue frequencies on each site. Add into the mix the local and community stations, and in many parts of the country this exceeds 10 analogue frequencies. All these could be condensed into just 3 national DAB Multiplexes. Imagine being able to select the local radio station for Kerry while on holiday or business in Donegal without the need to use mobile data and a clunky app, or being able to tune into a Monaghan local GAA match while in Cork on the Monaghan local station. With Digital radio this is all possible.
Add another 3 multiplexes into the mix and we could have 60 national non stop stations bring you every conceivable music format.
DAB can also be used on a local basis. In the UK this is called small scale DAB. County multiplexes could contain numerous versions of the very successful community services, local sports events, religious services and live local government broadcasts.