To:

NCOC Pakistan, Prime Minister Imran Khan, Ambassador Shuja Alam, Faisal Sultan (SAPM), Asad Umar, Minister Simon Coveney
Lift the travel ban on Pakistani's living in Ireland - remove Ireland from Category C
Travel ban on Ireland has been lifted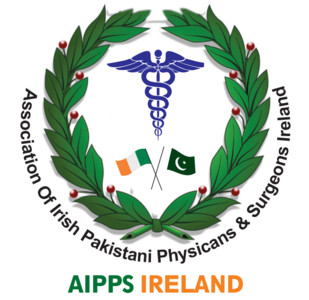 06/12/2021
To whom it may concern,
On behalf of the Pakistani Community in Ireland, Association of Irish Pakistani Physicians and Surgeons(AIPSS), we are writing to you today concerning the recent regulations announced by National Command Operation Center (NCOC), Pakistan regarding recent travel regulations in light of the current COVID situation for INBOUND AIR PASSENGERS, applicable from December 15 2021.
As per the above circular, Ireland has been placed in Category C which means passengers from Ireland are banned from travel unless they provide an exemption certificate. We believe this policy has not been thoroughly researched, is unfair and has spiked huge mental distress for the whole Pakistani community living in Ireland
We believe that this policy has been designed to curb the spread of COVID 19, especially the new variant OMICRON. However, the following points will detail the reasons why Ireland is in fact a safe country and should be placed in Category A or B instead of C.
1) Only one case of the Omicron variant has been detected in Ireland so far in past week as compared to other neighboring European countries and USA who are placed in Category A or B, where alarming numbers of this variant are being reported (please see comparison below).
2) Ireland has already banned/started mandatory hotel quarantine for passengers arriving from southern parts of Africa, which include Botswana, Eswatini, Lesotho, Mozambique, Namibia, South Africa and Zimbabwe. This means the spread of Omicron will most definitely be slowed/minimal.
3) The current policy states that the UK is in Category B on the list. Geographically, Ireland and the UK are neighbors and Ireland is isolated towards the other side of the UK. The UK is currently number four on the Worldometer coronavirus list and 21% of their population has been positive for covid-19 so far. With regards to Omicron, the UK has so far reported 246 cases. If we compare this with Ireland, we are currently 57 on the Worldometer list and 10% of our population has contracted covid-19 so far. In terms of Omicron, only ONE case has been detected so far. Therefore, it would make more sense for Ireland to be listed as Category B instead of C.
4) If we compare Ireland with other EU nations, Denmark who is in Category A and has a similar population to Ireland has more daily coronavirus cases . Omicron cases in Denmark are also at 183 whereas in Ireland only one has been detected so far. Therefore, why is Ireland in the Category C list? Please see the below table for a summarized outlook. If your concern is in fact Omicron then please take a close look at these statistics:
Country No. on Worldometer list % of positive cases per population Omicron cases Category on list
Ireland 57 10% 1 C
UK 4 21% 246 B
USA 1 15% 1/3 US states B
France 7 12% 9 B
Denmark 64 10% 183 A
5) Over 90% of the Irish population is fully vaccinated. The majority of the Pakistani community in Ireland are doctors and their families and the bulk of them have had their vaccinations and also booster doses. They are highly educated professionals who have planned their holidays in accordance with their children's school holidays to visit their loved ones. Most of them haven't seen their families in over 2/3 years.
6) This is equivalent to discrimination against Ireland while Ireland has already done the right thing of implementing strict measures to prevent the spread of the Omicron variant as part of the pandemic control strategy. We would like to ask, was the Pakistan Embassy in Ireland consulted before this decision was taken by the Pakistani Government? What evidence did the Embassy provide to the Government of Pakistan to make them take this decision?
7) There is actually need for more testing in Pakistan for the COVID-19 and there is need to look for Omicron Variant in Pakistan more aggressively just as Ireland has done already.
In light of the reasons above, we urge relevant stakeholders to reconsider and remove Ireland from the category C urgently. Also, we request our Pakistani Ambassador to Ireland, His Excellency, Mr Shuja Alam to take this matter seriously for discussion with NCOC and Prime Minister Imran Khan to avoid happening such things in future. Many thanks
Kind regards,
Dr Liqa ur Rehman
General Secretary, AIPPS Ireland
Co Founder, Train us for Ireland
Why is this important?
Many Pakistani haven't seen their families for many years and have planned their annual leave to go to Pakistan around the holiday period. This unfair and unjustified travel ban means they won't be able to see their families.