To:

Micheal Martin TD, Fianna Fail party leader.
Fianna Fail: Don't drop support for Palestine & the Occupied Territories Bill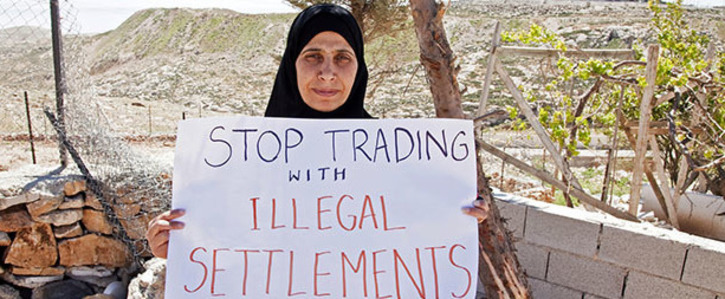 We ask Fianna Fail to continue the party's full support for Senator Frances Black's Occupied Territories Bill 2018 when it returns for its next stage in the Seanad on November 28th.
Be resolute, and see the Bill through to enacted legislation to ban trade in goods produced in illegal Israeli settlements on Palestinian territories.
Why is this important?
The Control of Economic Activity (Occupied Territories) Bill 2018 seeks to prohibit the import and sale of goods, services and natural resources originating in illegal Israeli settlements on Palestinian land. Such settlements have been condemned as illegal by the UN, EU, the International Court of Justice and under Irish law. They result in human rights violations.
There was a standing ovation in the Seanad when the Bill passed a historic stage vote in July. Since then there has been an overwhelming positive response from the Palestinian people, and a large section of the international community.
The Bill returns to the Seanad for the next stage on 28th November 2018.
The Bill has however raised criticism from Israel, and Fine Gael are backing down on the advise of the Attorney General. The EU has expressed concern over " the EU's competence on trade matters".
Given Fianna Fail's strong record on the issue we beseech the party to be resolute supporting this Bill, reasserting Ireland's commitment to justice, peace, and the rule of law. It is important that Ireland leads the way at a time when many of these values are under threat around the world.
Fianna Fail may hold the numbers to either make or break this Bill becoming ground-breaking legislation to tackle the issue of illegal Israeli settlements, which may even constitute war crimes under the Geneva conventions.
Will the party continue its support?