To:

The Standing Orders & Dail Reform & Business Committees of Dáil Éireann
Set up a Special Committee to legislate for Voluntary Assisted Dying for Ireland.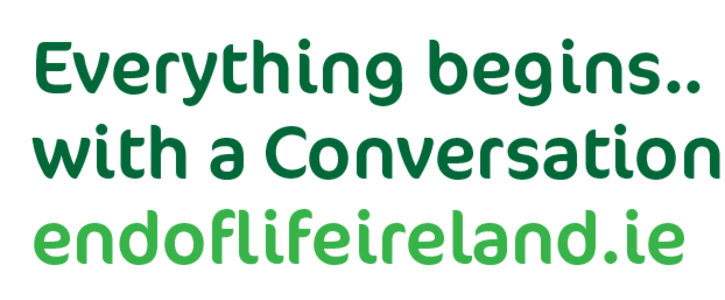 Prompt action must be taken by TDs as recommended by the Justice Committee in July 2021, to set up an Oireachtas Special Committeettee.
As a single issue time bound committee with access to international medical/legal expertise, Ireland is well placed to draft policy for legislation which protects everyone and must not be unnecessarily delayed.
Time is precious.
Why is this important?
Terminally ill and people with incurable progressive conditions in Ireland who want a Medically Assisted Death have no option but to face intolerable, prolonged suffering. Others curtail their lives earlier than they would like so they are able to travel to Switzerland for an assisted death. Anyone who helps someone risks a prison sentence of up to 14 years.
Vicky Phelan and many like Vicky want to be able to die here in Ireland, at a time of their choosing surrounded by loved ones. They alone must be allowed to choose when they have had enough.
Knowing legislation with a framework of robust safeguards is in place will mean an Assisted Death is safely and legally available. Legislation for this compassionate end of life option gives immeasurable peace of mind to dying people who want this and improves the quality of what life remains to them.
All we ask is that everyone respects personal autonomy and the specific wishes of a dying person, someone who wants this option and supports this campaign.
#TogetherforChoice
Follow us on:
https://twitter.com/EndOfLifeIE
https://www.facebook.com/EndOfLifeIreland
https://www.endoflifeireland.ie/
How it will be delivered
Petition the Dáil Business Committee
Seán Ó Fearghaíl - FF - Kildare South
Jack Chambers - FF - Dublin West
Brendan Griffin - FG - Kerry
Joe McHugh - FG - Donegal
Marc Ó Cathasaigh - GP - Waterford
Denis Naughten - Ind - Roscommon-Galway
Mattie McGrath - Ind - Tipperary
Thomas Pringle - Ind - Donegal
Duncan Smith - Labour - Dublin Fingal
Pádraig Mac Lochlainn - SF - Donegal
Cian O'Callaghan - Social Democrats - Dublin Bay North
Richard Boyd Barrett - Solidarity/PBP - Dún Laoghaire