To:

Mike Noonan, owner of the Conor Pass
Conor Pass for the Irish public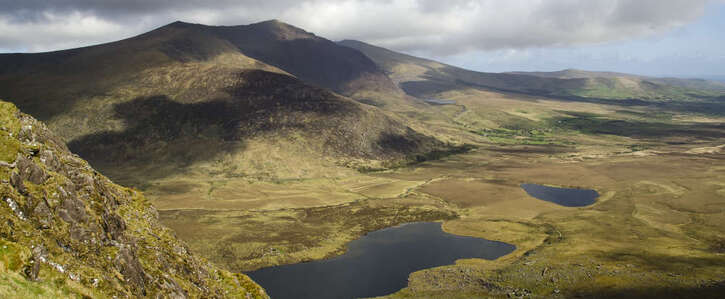 Dear Mike
As you know, the Conor Pass is an amazing piece of Ireland.
It is so rich with history, both recent and ancient, and is one of the most spectacular mountain passes in all of Europe.
Why is this important?
Generations of people have found inspiration in the breaktaking views and enjoyed the scenic walks across the dramatic landscape.
People all over Ireland have a deep emotional connection with the iconic Conor Pass and many of us were shocked to discover that it had been in private ownership all this time.
Now, you have a chance to do something extraordinary and leave behind a legacy that will enrich and benefit Ireland for generations to come.
The Irish government has said that they are interested in buying but would not be able to do so for such a high cost. Despite lots of public support, procurement rules means that the state cannot offer above the market value for a piece of land.
The risk is that an international investor will come along, buy the land, and remove public access. The Irish have a very deep and complicated relationship with land and the public loss of such a special area would be devastating.
In order to ensure that the Conor Pass can be enjoyed by everybody, for generations to come, we are asking you to enter negotiations with the state to find a way that the ownership of the Conor Pass passes to the Irish public.
We are people from all across Ireland, all ages, all walks of life, all religions and none who have come together to make this request of you.
Not many people have the opportunity to leave behind such an incredible gift and we are asking you to do everything in your power to make sure that the people of Ireland become the custodians of the Conor Pass.
Thank you