To:

Dublin City Councillors
Communities not Investors! - Reject the Rezoning of Shanowen Road Lands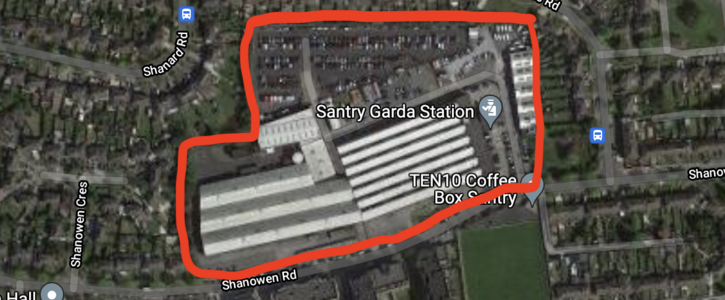 Reject the rezoning of Shanowen Road Lands (where the Santry Garda Station is located) until Dublin City Council presents a local development plan ensuring quality affordable homes and the necessary infrastructure for the area
Why is this important?
The rezoning of Shanowen Road Lands from Z6 "Employment and Enterprise" to Z1 "Residential" by DCC without an actual local development plan for the area would be a disaster for our local community.
Notwithstanding the complete lack of appropriate face to face local consultation on the redevelopment, there are a number of serious issues emerging around the redevelopment.
This development will mean that already overburdened local infrastructure will come under severe strain – detailed proposals on mitigating the negative impact on roads and public transport (Metrolink project cited in the proposal is not yet funded or guaranteed) are all missing from the existing proposal.
This development also fails to provide much needed community facilities, green spaces and guarantees on local employment that would be lost from the site. With a greatly increased local population, it is likely there will be issues with scarcity of childcare facilities, GP care and other essential services.
On top of all of these issues, the proposed development will do little to address the shortage of social and affordable housing in Dublin North West. The planned rezoning from Z6 "Employment and Enterprise" to Z1 "Residential" may look good on the surface but, in truth, the development is likely to be a Strategic Housing Development, where the bulk of units developed will be built-to-rent, owned by private investors.
We are not opposed to new homes, but we want to see quality public and genuinely affordable housing in our area, and it must be built sustainably, with the community in mind. For Santry/Whitehall to grow and thrive, it will take a different model of planning, to the developer-led process that this site is following.
We call on all DCC Councillors to reject this proposed Rezoning.