To:

Department of Education, Bus Éireann, Michael Moynihan, John Paul O'Shea
Ballyhass School Bus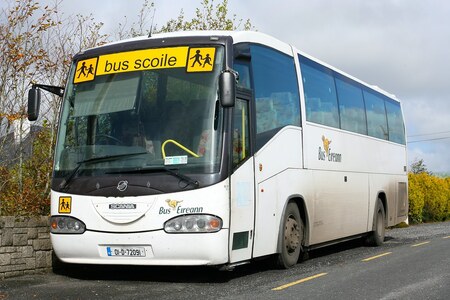 We request that the Ballyhass school bus be made available first and foremost to the children in the parish of Castlemagner and that they not be subject to a lottery system.
The parish of Castlemagner begins at the Bridge over the River Dualla in Kanturk therefore the children in Gurteenard, Kilrush, Kilcaskin and Ballymacmurragh, plus many other townlands and also including the village of Castlemagner itself, are all children in the parish of Castlemagner and thus should be guaranteed a place on the local Bus Éireann school bus.
These children go to school in Castlemagner, play hurling, football, camogie and ladies football with Castlemagner so for us to be told that we are concessionary and subject to a lottery system seems very unfair. Most especially when this lottery system could see them off the bus the very next year anyway.
There surely has to be a better system to cater for the children in the parish. Be it a better system, or, a second bus for a large country school only served by one bus, we need to see change.
Why is this important?
The children of Ballyhass NS and the parish of Castlemagner deserve a bus and shouldn't be subjected to the stress and worry of a lottery year on year. This affects anyone that is outside the Department of Education's radius of 3 miles from the school. This is our fight this year but it might be yours in the future.