To:

Tánaiste Micheál Martin
Tánaiste Martin retract home-ed statements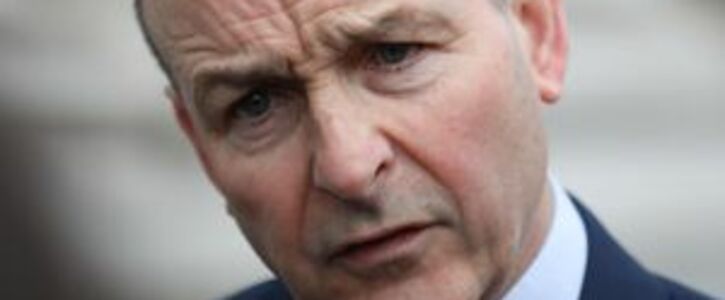 Your recent comments on homeschooling, in the Irish Examiner of March 18, were untrue and damaging to the children, parents and guardians of the Irish home-education communities. Please retract your comments.
Read more here: https://www.irishexaminer.com/news/arid-41096002.html
Why is this important?
An Tánaiste comments about homeschooling can be read here:
https://www.irishexaminer.com/news/arid-41096002.html
The socialising and isolating issue is brought up very often by those who do not know the rich and varied experiences home-educating and unschooling families have and share with each other. Despite the right of parents to be the primary educator of their children, protected by the Constitution, the Tánaiste's comments reveal that he considers there is something misaligned in parents who chose home-education over sending their children to state schools, or something misaligned with their children as a result.
It is a classic misperception by those who know little about home-education that children do not learn to socialise when educated at home, and that home-educating families are isolated or somehow removed from society at large, in an ignorant bubble, as the minister himself projected.
Sometimes you find the truth when you turn 180 degrees. In all fairness, it's an understandable knee jerk reaction to think that without classroom activities, children don't socialise. The reality is radically different and backed up by studies. Homeschooled children do not only have ample time for visits with their school going friends, there are many wonderful home-ed communities to connect with any time of the week. You see, as a general rule, home-educating families love meeting with home-educating families. There's people across the length and breadth of this country meeting up, organising museum visits, art projects, play sessions, camping trips, shared educational opportunities etc etc.
Furthermore home-educated and unschooled children meet with a variety of people throughout the day, the post man, the busker in the street, the person giving the guided tour just to them, their grandparents, etc. etc. Within home-education children's interactions are not restricted mostly to their own age groups and therfore there is an increase in having friendships with much younger or older children and adults too.
It was deeply offensive to hear the comments from our Tánaiste who is meant to protect every child and person in the county. The comments crudely undermined our sincere efforts, and were regarding a case which anchored on religious beliefs and did not in any way represent the home-educating communities of Ireland.
We ask Minister Martin to please make a retraction and restore the faith of this minority group by expressing respect for personal decisions regarding our families, as is our right.
Home-educating and unschooling families and their children are very much part of modern Irish society, and their local communities. We are a Constitutionally protected minority, and in other countries this legality is deemed progressive and supportive of democratic choice.
Photo by Sasko Lazarov