To:

The Irish government
Stop the 75 years seal on child abuse inquiry and redress board.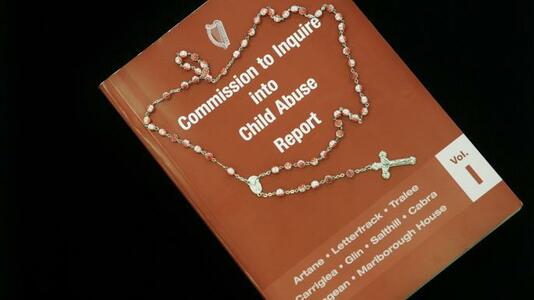 This legislation cannot be passed. It goes against the FOI (freedom of information) act. They are saying the reasons is confidentiality for survivors and protecting the documents for future generations to come but that is not the truth. They wish to suppress these records as the government acted corruptly during the redress process and held unfair trials. They lied regarding other institutions being private such as the magdalene laundries, mother & baby homes and county homes so they could cover up the full extent. If they lock these records away for 75 years, no one could investigate the cover up in which they created around the institutions and how they went on to further abuse survivors right. They had gagged survivors during the Ryan report so they cannot speak out. But we can as their children. Please sign this petition and take a stand and help lift the blanket of secrecy. Thank you all.
https://www.facebook.com/655486304552311/posts/1799217193512544?sfns=mo
Why is this important?
"Thousands of oral and written testimonies documenting the abuse of children in residential institutions and elsewhere here are to be sealed and locked away from public scrutiny for 75 years under legislation.
An estimated two million documents relating to the work of three commissions - the Commission to Inquire into Child Abuse, the Residential Institutions Redress Board and the Residential Institutions Redress Review Committee - will be preserved for future generations under the Retention of Records Bill.
Announcing publication of the bill, Minister for Education Joe McHugh said he had agreed to a request from Minister for Children Katherine Zappone that the legislation include a review clause that can be invoked in 25 years' time.
Mr McHugh said he was very conscious of the agreement made with survivors around anonymity and confidentiality in giving testimony to the inquiries.
He said there was a balance to be struck between the public interest and the need to preserve material for future generations, and the need for sensitivity to be shown towards survivors.
The minister said it was "a difficult issue" and that assuring survivors who gave testimonies of anonymity and confidentiality was critical.
Once the legislation is commenced the documents will be sent to the national archives and sealed.
No one will be granted access and provisions such as those normally available under Freedom of information legislation will not apply.
In 2009 the Dáil passed a motion calling for the retention of the documents.
"We want to ensure records of such huge historical importance are preserved while at the same time respecting the real-life stories and deeply personal testimony of all of the individuals who engaged with the redress bodies," Mr McHugh said.
"Seventy-five years is a very long period of time to restrict access to records but it is essential given the sensitivity of the material," he added. "
Please share the truth. Thank you all. 💚