To:

Minister for Finance, Michael Noonan
Use NAMA to end homelessness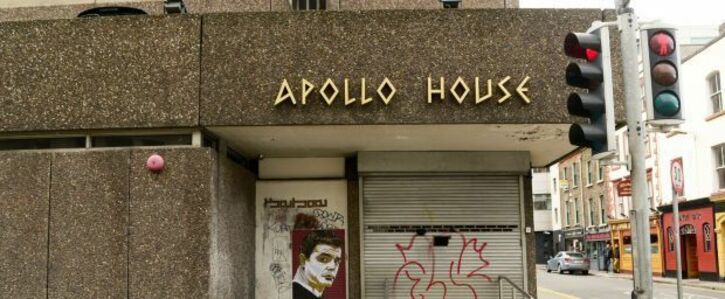 Sign this Open Letter to Michael Noonan, demanding he use NAMA's resources to help end the homelessness crisis.
Why is this important?
The collective known as Home Sweet Home ('HSH') has written to the Minister for Finance, Michael Noonan, and called on him to take urgent action to tackle the homelessness crisis in the State. He needs to direct NAMA to use its property portfolio to take immediate and effective action to assist the homeless. We are asking members of the public to support HSH's initiative by signing up to the letter on-line. The government must take action now.
In summary, the letter states:
1. The building known as Apollo House, in Dublin city centre, has been occupied by HSH as a last resort to provide safe and secure accommodation for people sleeping rough on the streets.
2. The receivers acting for NAMA obtained a court injunction to force all the occupants of Apollo House to vacate it by noon on 11th January 2017.
3. Whilst the receivers contend that there are enough adequate beds for rough sleepers in Dublin, Fr. Peter McVerry states otherwise on affidavit, and the most recent government statistics (released on 30th December 2016) confirm that homelessness is increasing.
4. Under section 14 of the NAMA Act, the Minister for Finance is empowered to direct NAMA to make properties under its control available "to contribute to the social and economic development of the State".
Ireland has obligations under European and international law to provide social housing and to work towards the elimination of homelessness.
5. NAMA has ample housing stock currently under its control which can be made available, through various mechanisms, to individuals and families who are currently homeless or under threat of being made homeless.
6. NAMA is planning to build 20,000 homes in the next three years but only 10% of these will be made available for social housing despite the worst housing crisis in the history of the State.
NAMA is focused on returning a profit to the exchequer at some point in the future as a priority above tacking the homelessness crisis.
7. The Minister for Finance must act now to compel NAMA to take immediate and effective steps to combat the homelessness crisis.
Please support Home Sweet Home's initiative to force the government to end homelessness in Ireland by signing this letter.
You can read the full letter here: http://tinyurl.com/h7zdsvl
How it will be delivered
We'll deliver this letter to the Minister's office on January 3rd. Join us on our march at 12pm sharp at Apollo House.