To:

All people living in Ireland
Rethinking our Future: A Manifesto for Ireland 2030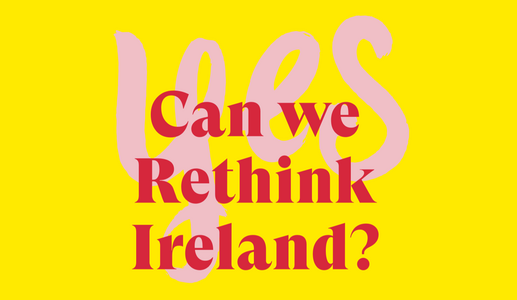 We believe that people in Ireland want to choose human prosperity on a healthy and flourishing planet. This is our vision for Ireland in 2030.
Why is this important?
THE IRISH ECONOMY IS A HUMAN ECONOMY
Our love affair with GDP has come to an end because growth that leaves our people and our planet behind is failure. We measure our economy's success based on the equality we achieve, and the physical and mental health of our people and environment. We value inclusive and sustainable job creation. The social and solidarity economy, and especially social enterprises, play an important role in this agenda, restoring heart and hope to new economic thinking.
IRELAND LEADS THE GREEN TRANSITION IN EUROPE
We are achieving our ambitious targets for a just and green transition. The private, public and civil society sectors work together to achieve these targets, as we all adapt how we live, work, travel and consume. The transition is just and fair, and leaves no one behind. Ideas that help us embrace the transition are pioneered in Ireland and exported worldwide.
A RADICAL EQUALITY AGENDA HAS EMERGED
Everybody in Ireland believes equality benefits us all. The Government and society actively protects the rights of Ireland's most marginalised communities. Minority communities are equipped to speak for themselves and enter powerful decision making positions. Led by next generation leaders, philanthropy, alongside taxation, plays a key role in redistributing wealth to support a more equal society.
OUR RURAL COMMUNITIES ARE THRIVING
Regional towns and rural communities are re-energised and sustainable. The rise of remote work has given many the freedom to choose where and how we want to live. We can work at homes or regional hubs and offices and people in rural communities no longer have to say, 'there are no jobs here'. Fewer commuters mean fewer emissions and housing pressures are alleviated for our cities.
A BOLD GENERATION TAKES CHARGE
Collaboration is the new competition. Creative, energetic, and solution-focused, this new generation takes care of our people and planet. They ask questions of themselves, their families, their employers, and they start or invest in organisations that provide solutions to these questions. Wait for change to happen? No way. They make it happen. They work together to build an equal, sustainable and just future.