To:

Minister for Foreign Affairs, Simon Coveney. Minister for Justice, Heather Humphreys. Taoiseach, Mícheal Martin.
Protection for People Fleeing Afghanistan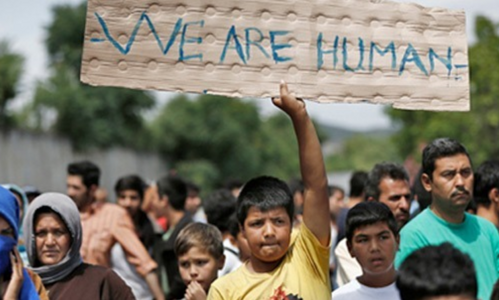 Demand safe passage to safe havens for people fleeing the unfolding crisis in Afghanistan.
Why is this important?
People in Afghanistan have been subjected to decades of occupation and violence. The unfolding crisis puts many people in danger and in need of rapid and co-ordinated protection.
We call for supports for human rights activists, journalists, women (including those working in education), members of minority groups, Afghan people who supported and worked with NGOs on behalf of the Irish people and the Irish government Afghanistan, and all in need of protection, as a matter of urgency.
People in Ireland refuse to look away from the refugee and humanitarian catastrophe unfolding in Afghanistan. We welcome the announcement on the 16th August that the Irish government will resettle up to 150 people, but we can and must do more.
We call on Minister Coveney, Minister Humphreys, and the Taoiseach, Micheál Martin to:

- Urge and work with the international community to create safe routes to safe havens for those fleeing from Afghanistan, including to Ireland.
- Provide as many additional places as possible for people and help them evacuate swiftly and safely from Afghanistan to seek International Protection in Ireland.
- Issue emergency Temporary Travel documents to vulnerable Afghans who don't have or cannot access passports, to facilitate their evacuation.
- Halt and reverse any deportations or forced returns of people from Ireland to Afghanistan.
- Grant refugee status to those currently in Direct Provision after fleeing persecution in Afghanistan, immediately.
- Facilitate family reunification as a matter of urgency.
- Ensure that student and protection visas are issued or renewed swiftly.
We seek these urgent actions to provide protection for vulnerable people seeking safety from Afghanistan in addition to the ongoing calls to provide safe passage and protection for families and individuals currently stranded in appalling conditions in Greece and elsewhere.
Solidarity is our strength.