To:

TDs, local councillors, Wexford County Council decision makers
More Lifeguarded Beaches in North Wexford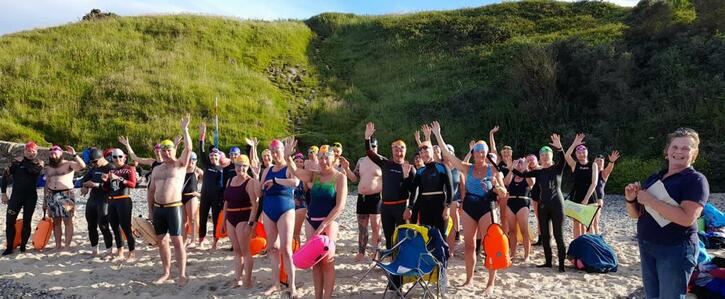 County Wexford has a coastline of 246km. The lifeguarding provision in county Wexford predominantly services beaches from Morriscastle southwards, ignoring the number of beaches in north County Wexford. Since 2020, there has been no lifeguard based at Courtown resulting in the only lifeguarded beach between Morriscastle and Arklow being Ballymoney North Beach. Overcrowding and traffic jams are regular features of Ballymoney/Sea Road.
Newtown/Old Bawn, Cahore South Beach, Cahore North Beach (adjacent/across from pier), Donaghamore, Roney Point, Poulshone, Ardamine, Courtown (& Burrow), Kiltennel (locally known as Dodds Rocks) Ballymoney South Beach, Ballymoney North Beach, Clone Strand, and Kilpatrick are all popular beaches where people swim during the summer months.
Why is this important?
According to the 2016 Census, there were 25,808 people living in the Gorey electoral area which includes Courtown.
Each year the population of North Wexford expands dramatically as people move to live in the county during the summer months, and with the growth of working-from-home options, many now remain in North Wexford all year round. Added to this the number of tourists who come to spend time on our beaches, points to a clear need for an extension of lifeguarding services.
The development of lifeguarding services at additional beaches in North County Wexford is key to developing and marketing our beaches as a tourist destination. The provision of accommodation, footfall to and from food outlets, local store shopping, and the development of sea-based activity/enterprises, other seasonal enterprises, will all benefit from lifeguarding additional beaches in the north county.
North Wexford Open Water Swimmers aka Sammy's Swimmers is a community of over eighty swimmers of mixed abilities, from daily dippers to competitive open water swimmers (triathletes, iron (wo)men, marathon swimmers, and one channel swimmer). While the majority of members are living locally, every summer we welcome back our seasonal residents. We share a passion for the sea and surrounding coastline.
How it will be delivered
Once we have gathered enough support, we will forward on to the relevant decision-makers and public representatives.