To:

The Irish Government
Lift Restrictions on Maternity Care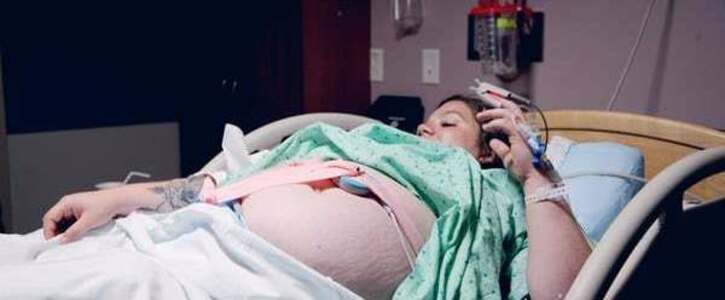 To urgently remove the restrictions that deny fathers/partners the right to be present with a woman at her ante natal scans and appointments, and more importantly to be able to support her throughout the entirety of her labour and beyond 1 hour after the birth of the baby, for the duration of the hospital stay. We ask that these extreme restrictions be revised in light of the fact that the situation under which they were introduced 6 months ago has evolved, and that many other restrictions in general society have been eased, yet these ones which are causing severe unnecessary emotional distress have not been changed.
Why is this important?
The current restrictions prohibit fathers/partners from accompanying women to any ante natal appointments and scans, despite the fact that she could potentially receive distressing, life changing news alone.
Fathers/partners are prohibited from supporting women when she comes to hospital for induction of labour, or through the early stages, until she is in 'established labour' or called for caesarean section. Women are having to endure this often very intense and scary experience without the emotional and physical support of someone close to them.
Fathers/partners are then made to leave the hospital an hour after the birth of the baby, regardless of the emotional or physical needs of the new mother. They are not permitted to go to the ward with mum and baby, or visit during the hospital stay, until they are discharged home.* Anyone who has been through this experience knows how emotional and overwhelming the first few days can be, and the importance of having the support of your partner. Likewise new fathers are being denied the important bonding experience of the first few hours and days after the birth of their child, which should be a fundamental human right.
While we understand that these restrictions may have been necessary 6 months ago when the pandemic first emerged, we seriously question why they are not being revised and eased along with many of the other lifted restrictions across the broader society. To continue to deny women the emotional support of a partner throughout her labour at this stage, when schools, restaurants and gyms are open and flights abroad are accessible, seems unnecessarily cruel.
Surely a partner correctly dressed in PPE poses no greater threat to maternity hospital staff than the woman herself, and if restrictions on other public spaces can be lifted, then it should be a matter of urgency that these restrictions that cause such distress and impinge on the human rights of couples be revised in light of the current situation around the country.
* There have been limited visitation rights granted to nominated partners in some, but not all, maternity hospitals recently.