To:

Planning Department Wicklow County Council
Glovers - Let our seats back on your street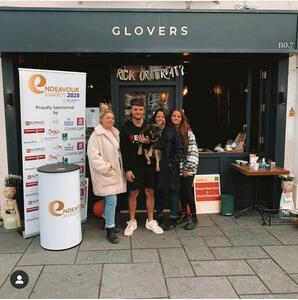 To grant planning permission for outdoor seating and a suitable shelter to protect our customers from the elements.
Why is this important?
This planning is hugely important as it determines whether we remain open going forward. We have made great friends since opening in April 2020, and our cafe has become a huge part of the community. It is a place where people meet during these unprecedented times. Outdoor dining is the future, for all seasons! With current regulations, our business is solely takeaway all year round. How are we meant to survive without weather proofing our cafe?
We began with 9 staff members, all under the age of 23. Now reduced to 4 staff members. We hope to have our full team reunited by Spring time. Having additional seating will increase dining capacity which is vital for our business to survive.
Thank you for taking the time to read this petition and helping us in our mission to secure our future.
The Glovers
How it will be delivered
We will be emailing the councillors all signatures.