To:

TDs & Senators from the People of Ireland
Ensure Pre-legislative Scrutiny of the Defective Concrete Blocks Bill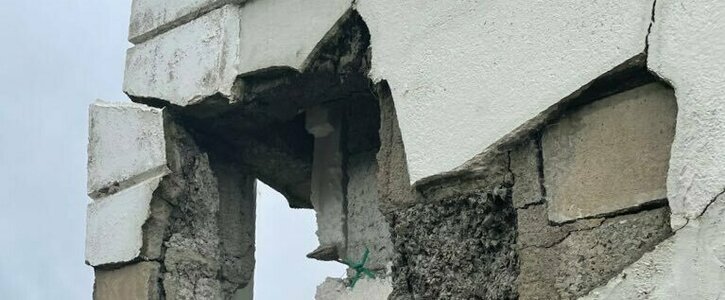 Make sure families affected by defective concrete blocks have access to fair and scientifically-based redress so they can finally rebuild their homes and their lives. Grave concerns with the Government's planned scheme have been expressed by a wide range of stakeholders - Engineers, Geologists, the Insurance Industry and the affected families. Pre-legislative scrutiny of the legislation that will underpin the new Defective Concrete Blocks Grant Scheme is essential to address these concerns and to deliver a Scheme that Gets it Right this Time.
Why is this important?
The Defective Concrete Block crisis is now affecting at least 12 counties across the country: Donegal, Sligo, Mayo, Clare, Limerick, Tipperary, Louth, Meath, Dublin, Kildare, Carlow and Wexford. The crisis has seen thousands of homes, businesses and public buildings crumble, due to decades of State failure to enforce Building Control and Concrete Product Regulations, a system that continues today. For over 10 years, affected families and communities have endured Government inaction, a failed and inaccessible original Scheme and a standard (IS 465) to assess homes that is not fit for purpose nor science-led. Tens of thousands of homeowners have protested on two occasions in Dublin, are at financial and psychological breaking-point and they need your help.
Minister for Housing, Darragh O'Brien, has announced his intention to rush the Defective Concrete Blocks Bill through the legislative process and bypass the important step of pre-legislative scrutiny by the Housing Committee. This is against the wishes of the victims of this crisis and concerns expressed by both Scientists and the Insurance industry. The leading expert on concrete, Dr. Andreas Leemann, has described the Department of Housing's proposed minor remediation options as 'playing with fire', whilst some homeowners have already been advised by insurance companies they will not be eligible for home insurance cover following remediation on the Scheme. But, the Government is
ignoring these important warnings.
Victims want pre-legislative scrutiny of this important Bill to ensure the Scheme works this time and is:
o Accessible and provides the 'Full Redress' promised by Minister Darragh O'Brien
o Includes all homeowners in all affected counties
o Based on science and provides effective and durable remediation options
Pre-legislative scrutiny of the Defective Concrete Blocks Bill would allow Housing Committee member TDs and Senators, from both Government and Opposition, to conduct a detailed examination of the Bill and, most importantly, to invite experts and stakeholders to provide their
inputs. This will ensure the Government Gets it Right this Time and that families can move on with their lives. Without pre-legislative scrutiny, the new Scheme will be another failure and families will remain in crisis.
Please sign this petition to let all TDs and Senators know you support our demand for Pre-legislative Scrutiny of the Defective Concrete Blocks Bill.