To:

Taoiseach Micheal Martin
No to high carbon emitting corporate cheese factory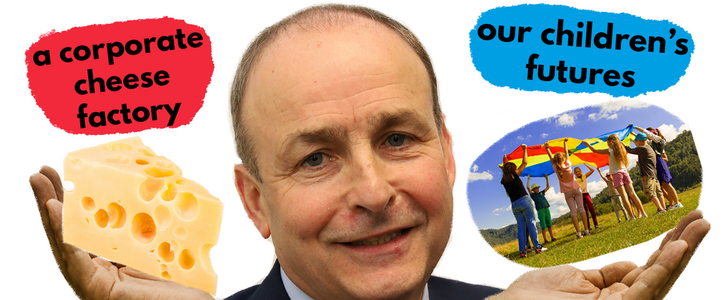 Stop the planning for a huge Glanbia cheese factory on the Kilkenny/Waterford border that will have devastating environmental effects.
Stop political interference in the challenge against the factory which is based on the science - our children's future's are resting in the balance.
Why is this important?
We need to stand up for the environment, the planet and people. We want a thriving and diverse environment that works for nature and for all people.
Government politicians advocating for this to go ahead goes directly against their own climate ambitions to cut emissions by 51% by 2030. Agri-business emissions are going up year by year and this cheese plant will only accelerate that and it will push up carbon costs for everyone.
Cost of Carbon investigation May 2021: https://www.noteworthy.ie/cost-carbon-pt1-5421175-May2021/